Liberty Walk Wide Body Ferrari F40 Unveiled on 2023 Tokyo Auto Salon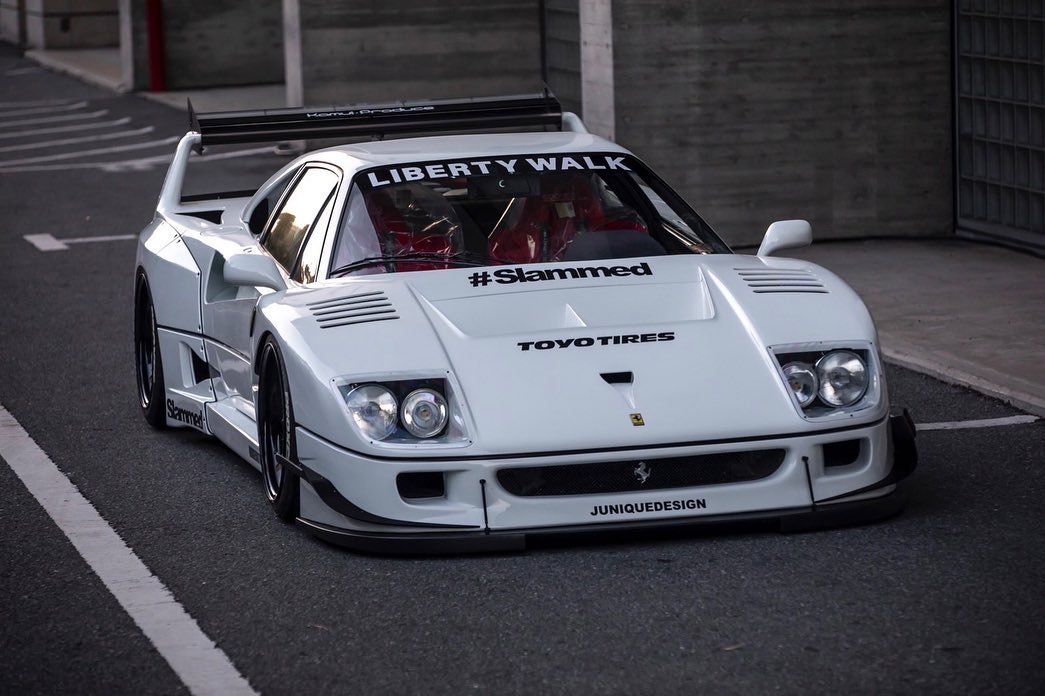 Photo by IG @LibertyWalkKato
The Ferrari F40 is an automotive icon and the last masterpiece created by Enzo Ferrari before his death in 1988. With its lightweight body, powerful 2.9-liter V8 engine, and iconic looks, it has become one of the most sought-after supercars ever made.
It was also the first production car to exceed 200 mph (320 km/h) and is still considered one of the greatest performance cars ever built. Even today, more than 30 years after its release, it remains a benchmark for speed and style that few cars can match, and that's why the pric on these truly unique pieces of engineering art is more than 1.5 million $.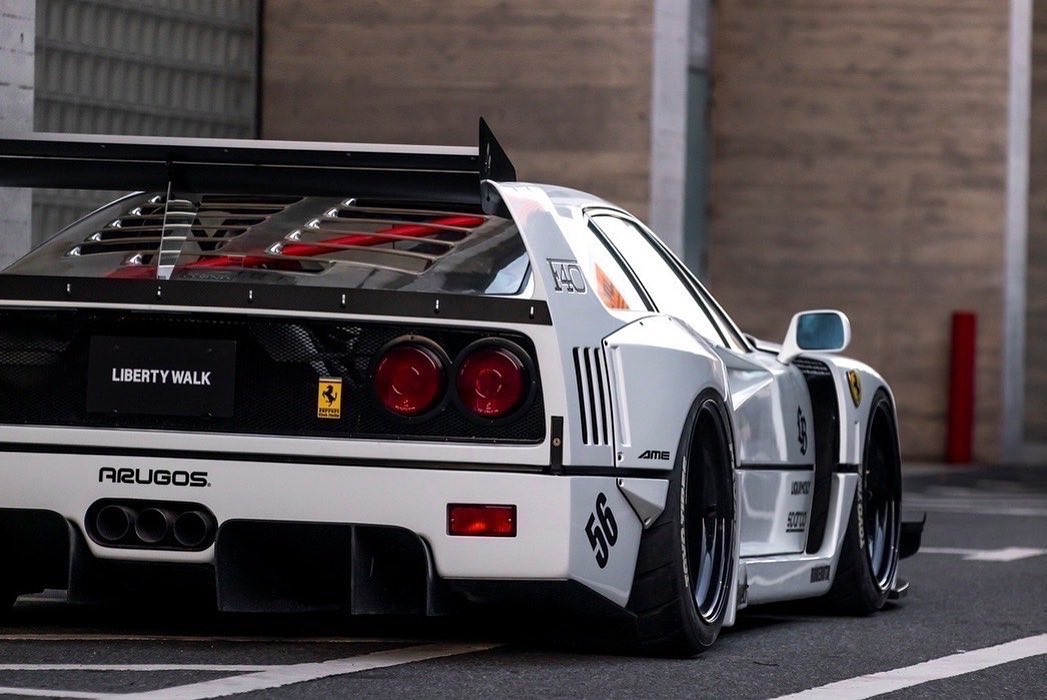 Japanese tuner Kato San from Liberty Walk is famous for modifying some of the most powerful and expensive cars on the planet. His mind-blowing wide-body Lamborghini and Ferrari projects have been featured in countless magazines and have earned him an almost cult following.
"Kato's signature style includes such elements as oversized deep dish custom wheels, low air suspension, racing style aero and certainly the wide body overfenders with exposed rivets".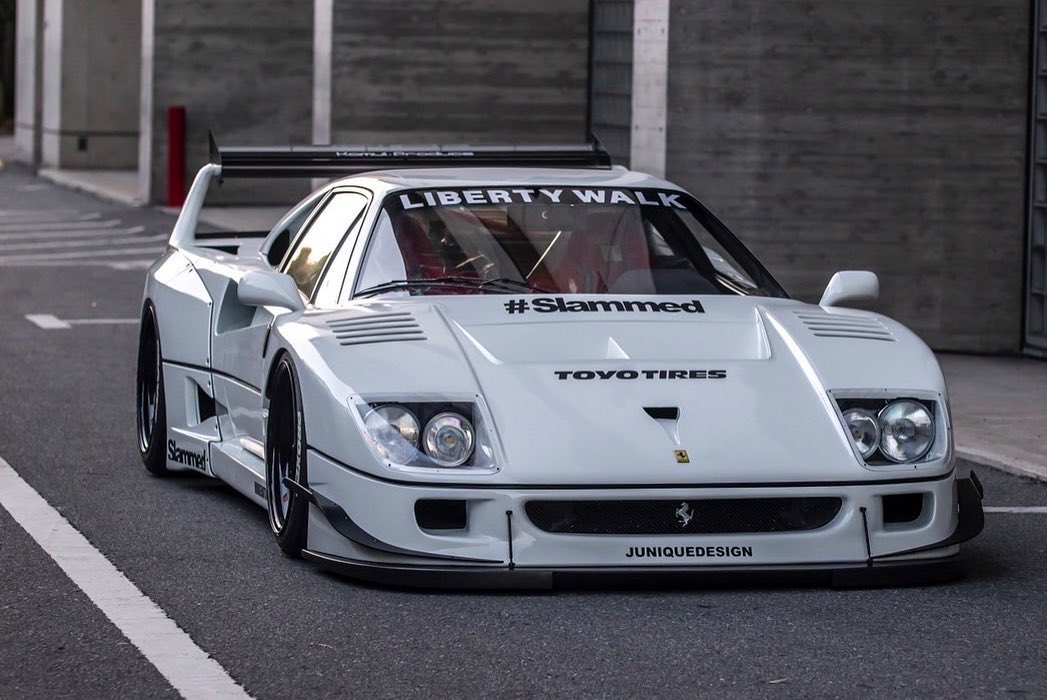 After applying it on numerous modern supercar models it was finally the time for an F40 to get Liberty Walk treatment to hype on the street scene and infuriate Ferrari purists.
The color
As you know all production F40s were painted red from the factory so it was no surprise that Kato San decided to change it. The ca was refinished in white with an an addition of the stylish red circle to symbolise rasing sun and also pay homage to Japanese flag.
Wheels and Suspension
The F40 was fitted with a set of classic style deep dish LB Works wheels in black finish with Toyo Proxes performance tires. The suspension was completely overhauled to bring home that signature slammed look. The overall result is an impressive slammed stance that looks barely driveable.
Exterior and Aero
The Liberty Walk F40 stays true to the classic design language of the original model but with some modern touches. The body is wrapped in exposed rivets widebody kit made by Liberty Walk and it also features an extra large GT wing spoiler on the back, hood vents and aggressive lower splitter up front.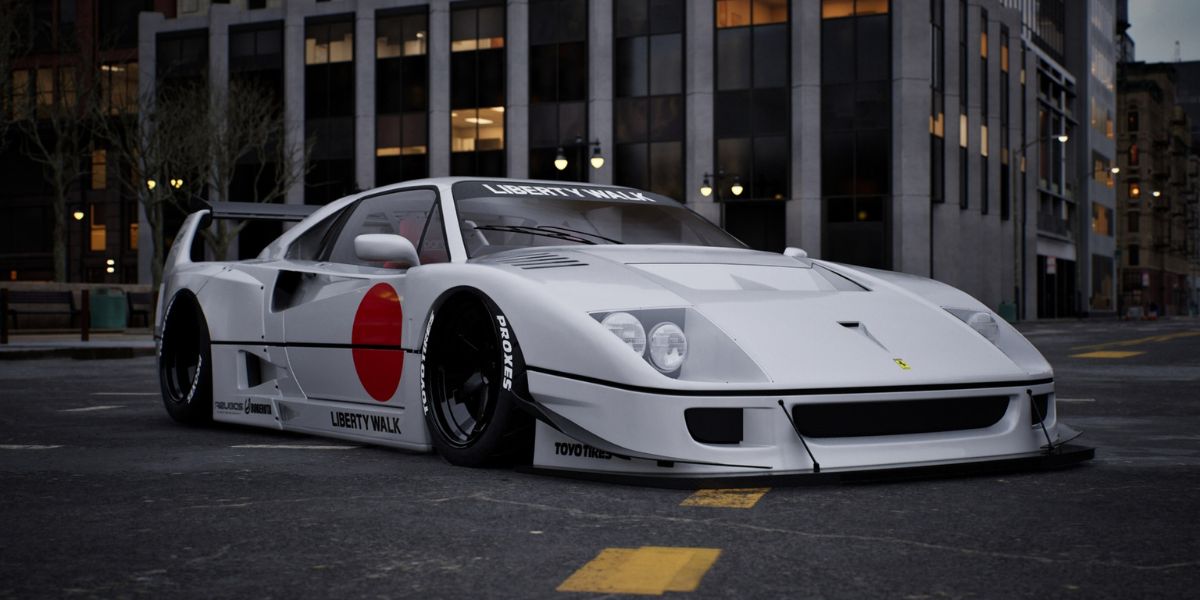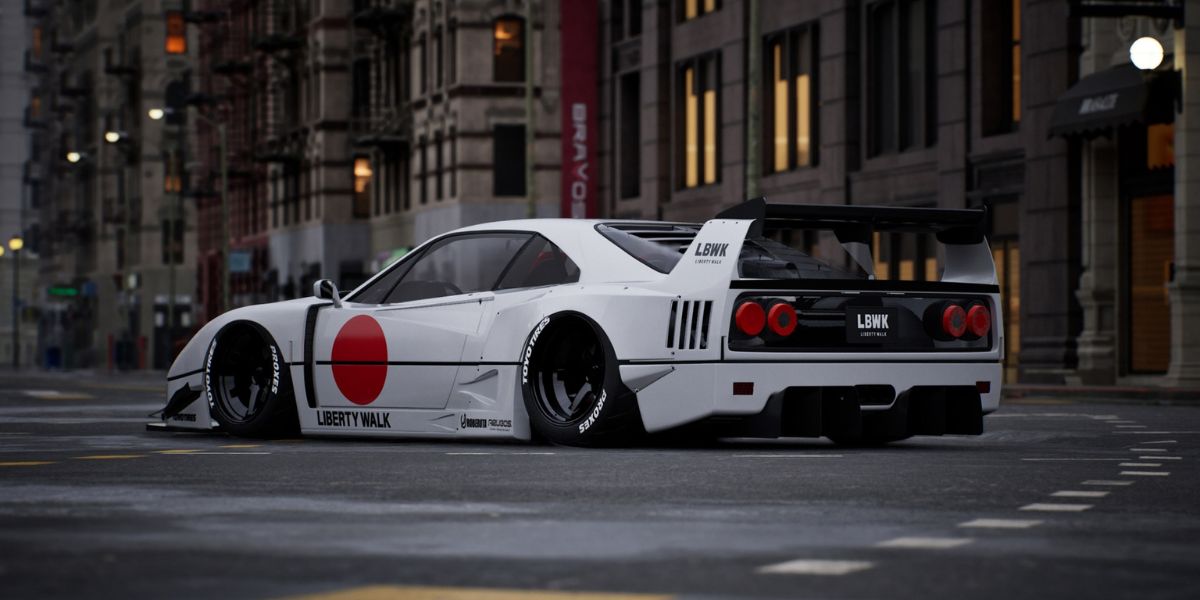 Conclusion
By combining classic Ferrari styling with modern performance modifications, Kato San was able to create a one of the kind masterpiece that will certainly be remembered many years after Tokyo Auto Salon. 2023. The Liberty Walk F40 is an iconic combination of style and speed that sets new standards in the automotive world.
Matt Grabli
With more than 10 years of experience in various niches of the aftermarket parts industry, Matt is specialized in vehicle modifications of any sort. He appreciates the motorsports heritage and keeps his hand on the pulse of modern trends. His life goals are documenting the diversity of the modern automotive culture and inspiring others to build the cars of their dreams!