New Mazda RX7 FD3S Body Kit Designed by Khyzyl Saleem
If you are a lucky owner of an FD3S RX7 or planning out a modification project based on this platform, you should definitely check the whole new body kit designed for it by famous CG artist Khyzyl Saleem. His cyber-punk-inspired renderings of insanely modified sports and hypercars have flooded the internet during the last few years and amazed both car enthusiasts and professional automotive designers.
Thanks to the work with famous NFS series creator EA games, he forged his own style and developed a unique vision of proportions and shapes in designing the aftermarket exterior modifications.
"It's been 5 years since I first got my FD & all I had was a dream to create my own wide-body kit for it, that dream is now being realized, which is still an absolutely mad thing to comprehend!"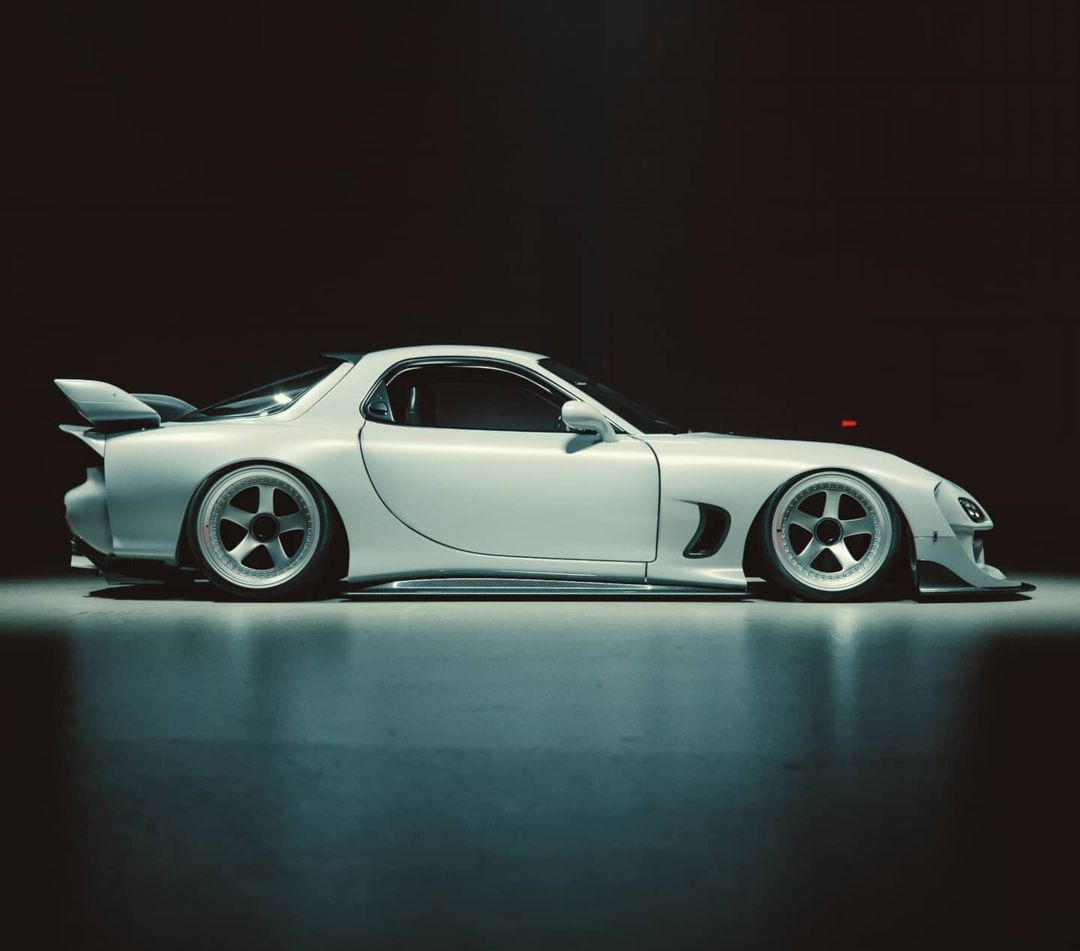 Khyzyl's BMW M3 E30 and Corvette C3 Body kits were some of his first body kit designs that were recreated in the real world project cars and presented during the SEMA and Ultrace car shows a few years back. The brand new FD3S body kit is his freshest creation developed in the collaboration with the industry-leading manufacturer Kingdom Carbon.
The kit resembles the design of the iconic body kits developed back in the day by famous shops like R.E Amemiya and Feed, yet features a few stylistic elements that encompass everything we love about the OEM RX7 Shape
"This kit is a personal one for me, somewhat a love letter to all my favourite FD tuning houses from the past and present, namely R.E Amemiya and Feed, but it also encompasses everything I love about the OEM RX7 Shape. Not to mention certain hommages to my favorite Racecar, the 787B."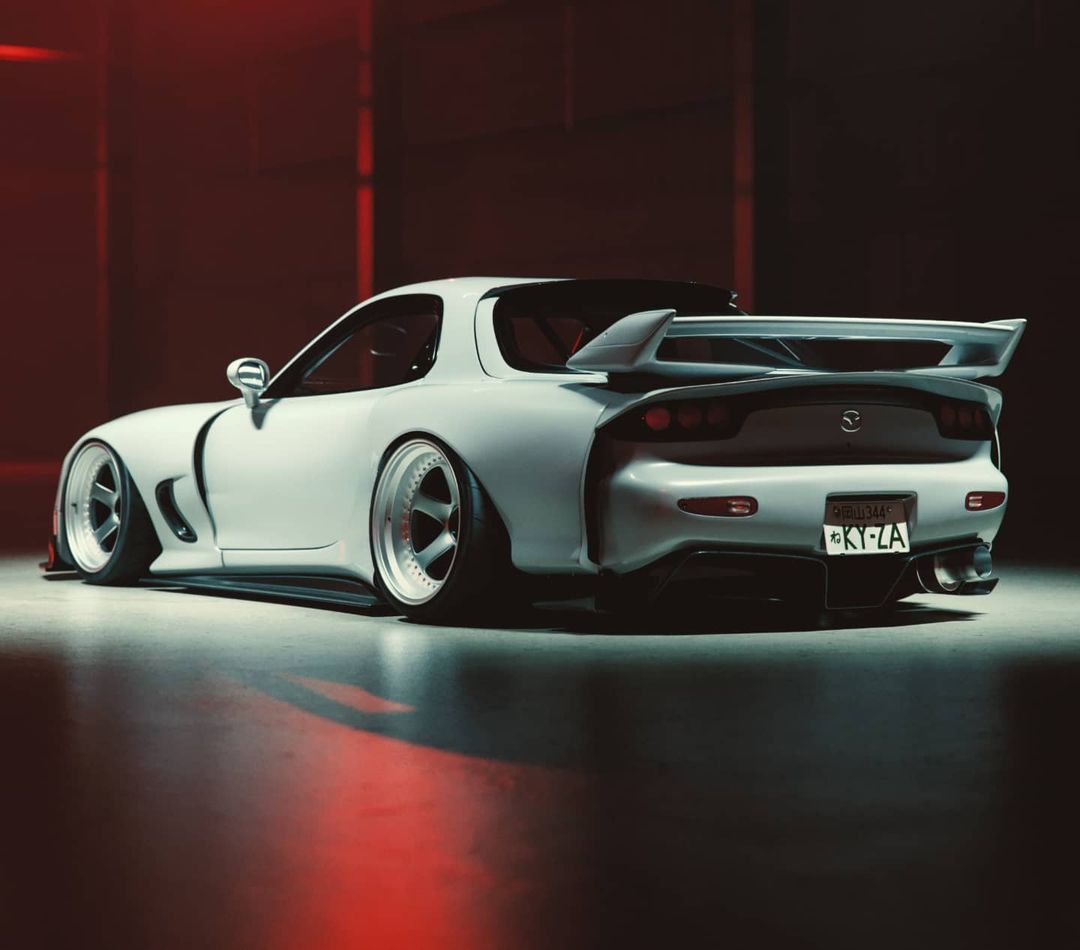 The front and rear fenders were widened to modern fashion, yet carefully repeat the body lines of the car extending a few inches to the sides, and create the new functional possibilities to improve the cooling and direct the airflow to vital mechanical components. Being nearly unnoticeable from the side view, these fenders look bold yet much more clean compared to the popular today slap-on over-fenders.
Another unique element of Khyzyl's design that's worth mentioning is the rear spoiler. Its design is just so unique that it doesn't fit in common aftermarket spoiler type classification. It extends from the lower portion of the hatch lid and flows into the rear widebody fenders on the sides.
"This kit won't be for everyone, nor do I expect it to be, as this is a very personal design for me, but I'm absolutely in love with it & cannot wait to see it real & ON MY OWN FD! Oh, and all of yours if you like it!"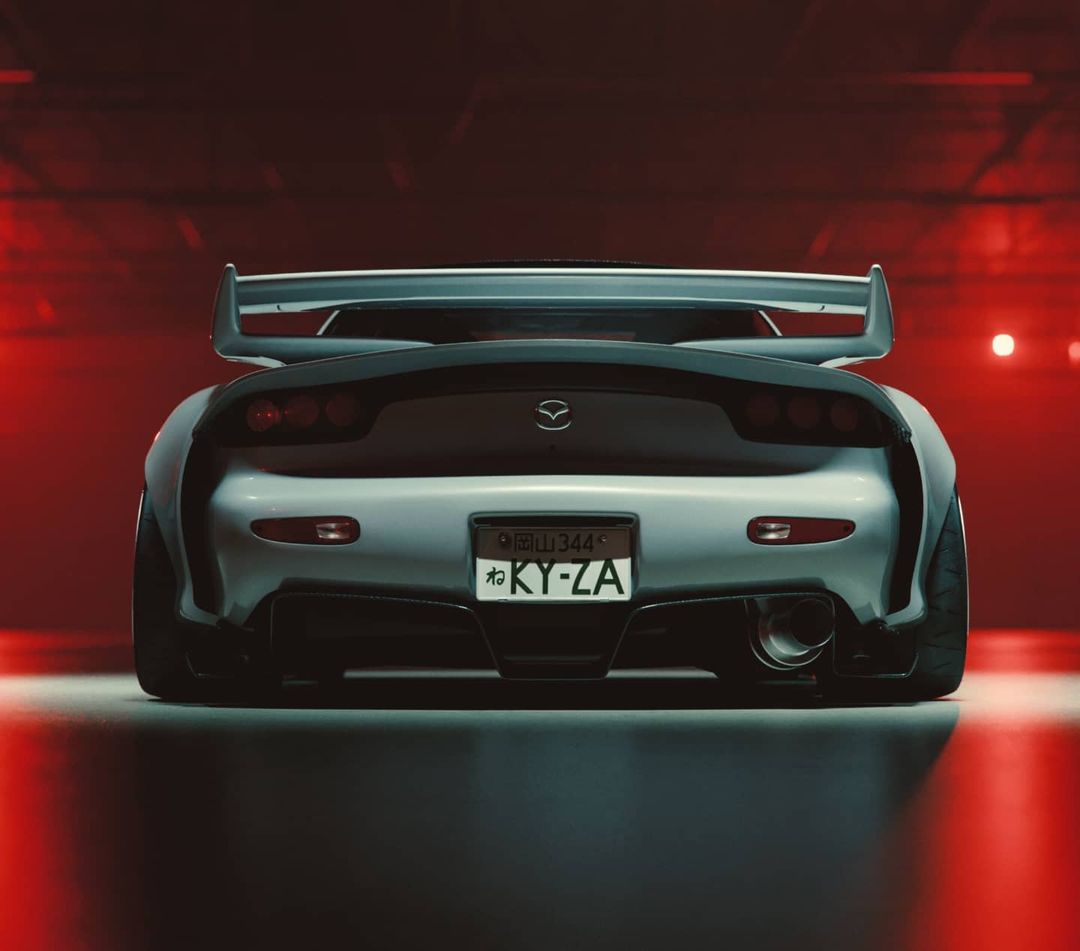 "This kit won't ever be sold again, and it's fresh to the market, so it had to be a special one."
Even though the opinions may differ and the design is always a question of taste, but it's safe to say that Khyzyl has created one of the best body kits for the FD3S Mazda RX7. The product is available for ordering on this website in a limited quantity of only 25 kits. The prices range from $9,850 for the FRP kit up to $17,500 for a full Carbon fiber option.
Mods Advice
Our team has put together a list of cool exterior mods that can help spice up the look of any import car. Whether you're looking to make minor tweaks or dramatically transform the appearance of your ride, here are some options to consider:
Lips & Splitters
Front Bumper Add-ons
Rear Bumper Add-on
Spoilers
Vents
*We advise double checking that all parts and accessories are compatible with your specific vehicle before placing an order. Consult with a qualified mechanic or the seller to confirm proper fitment.
Stay tuned for more car reviews on tunerDNA.com – Follow us on social media, and share this write-up if you enjoyed reading it!
Matt Grabli
With more than 10 years of experience in various niches of the aftermarket parts industry, Matt is specialized in vehicle modifications of any sort. He appreciates the motorsports heritage and keeps his hand on the pulse of modern trends. His life goals are documenting the diversity of the modern automotive culture and inspiring others to build the cars of their dreams!