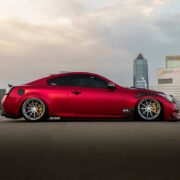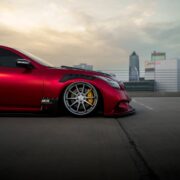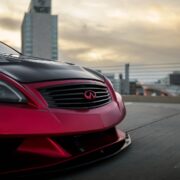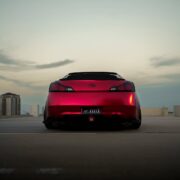 View Gallery
The Infiniti G37 Coupe has become a favorite among car enthusiasts who want to customize their vehicles with aftermarket modifications. Its sleek design, powerful engine and affordable price make it an ideal choice for those seeking to upgrade the performance of their cars.
The G37 also offers plenty of room for customization, giving owners the opportunity to add custom parts such as body kits, exhaust systems and suspension components. With its wide range of available options, the Infiniti G37 is a perfect platform for creating a unique vehicle that stands out from the crowd.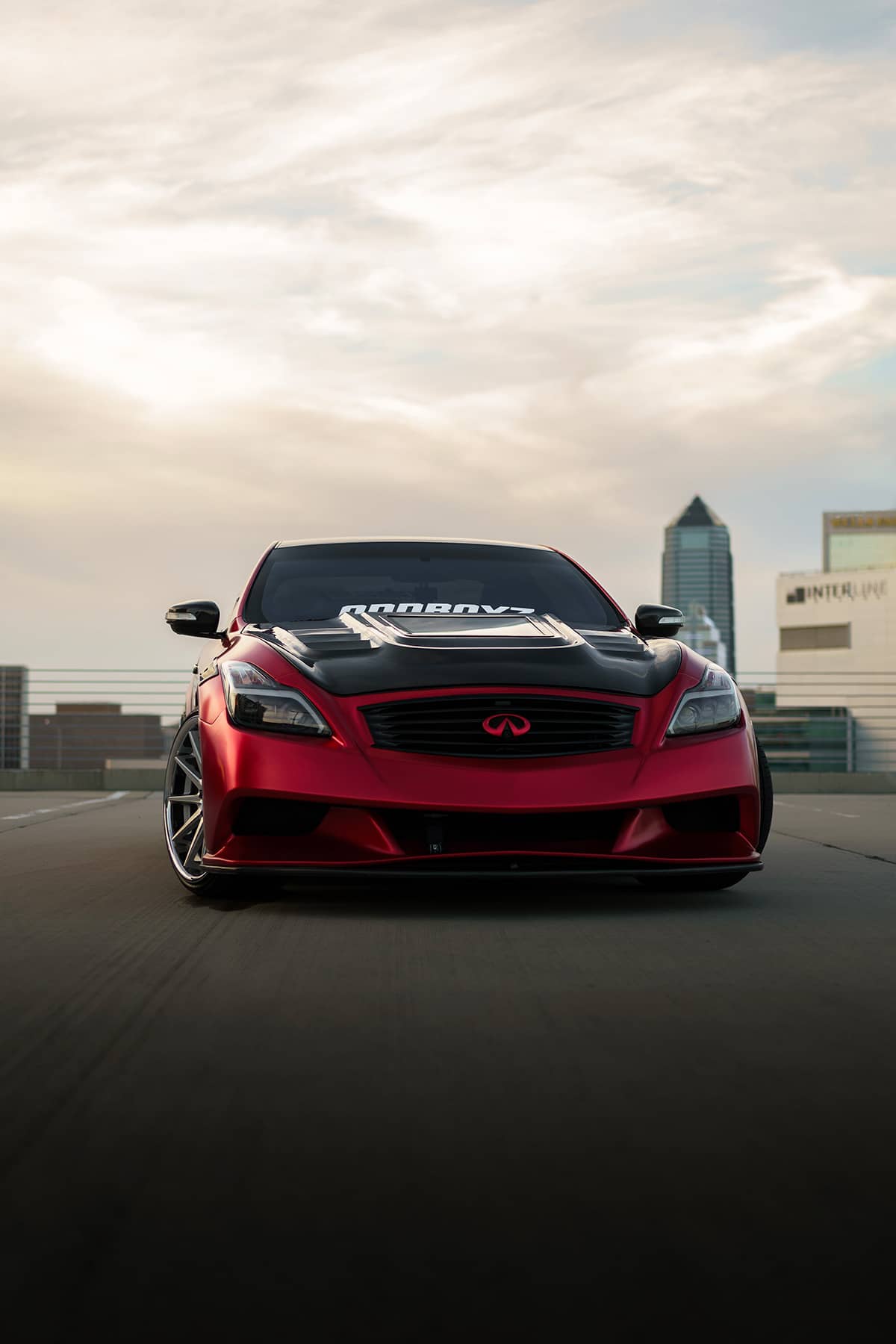 "It's 3.7L V6 engine is capable of producing up to 330 horsepower, which is just enough for a sport coupe that can seat 4 people. The car is equipped with a 7-speed automatic transmission that provides smooth shifting and increased performance".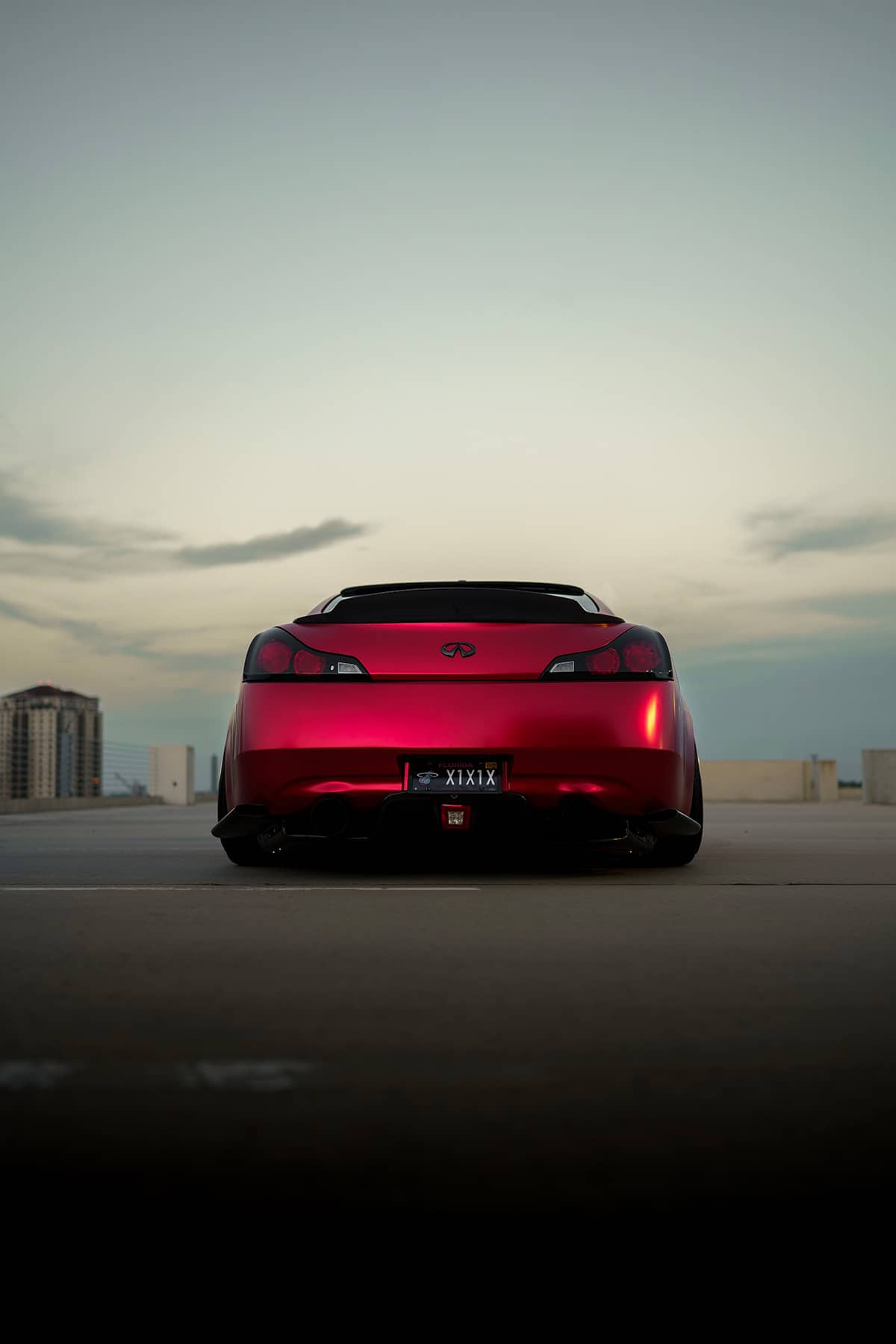 This modified 2009 G37 is equipped with SPYDER Custom LED DRL headlights, CMST Tuning Tempered Glass Carbon Fiber Hood, Liberty Walk fornt bumper, lip, and other cool aero add-ons made of carbon fiber. The combination of these components results in a beastly G37 that looks great and performs even better. Its crisp stance and aggressive styling make it stand out from the crowd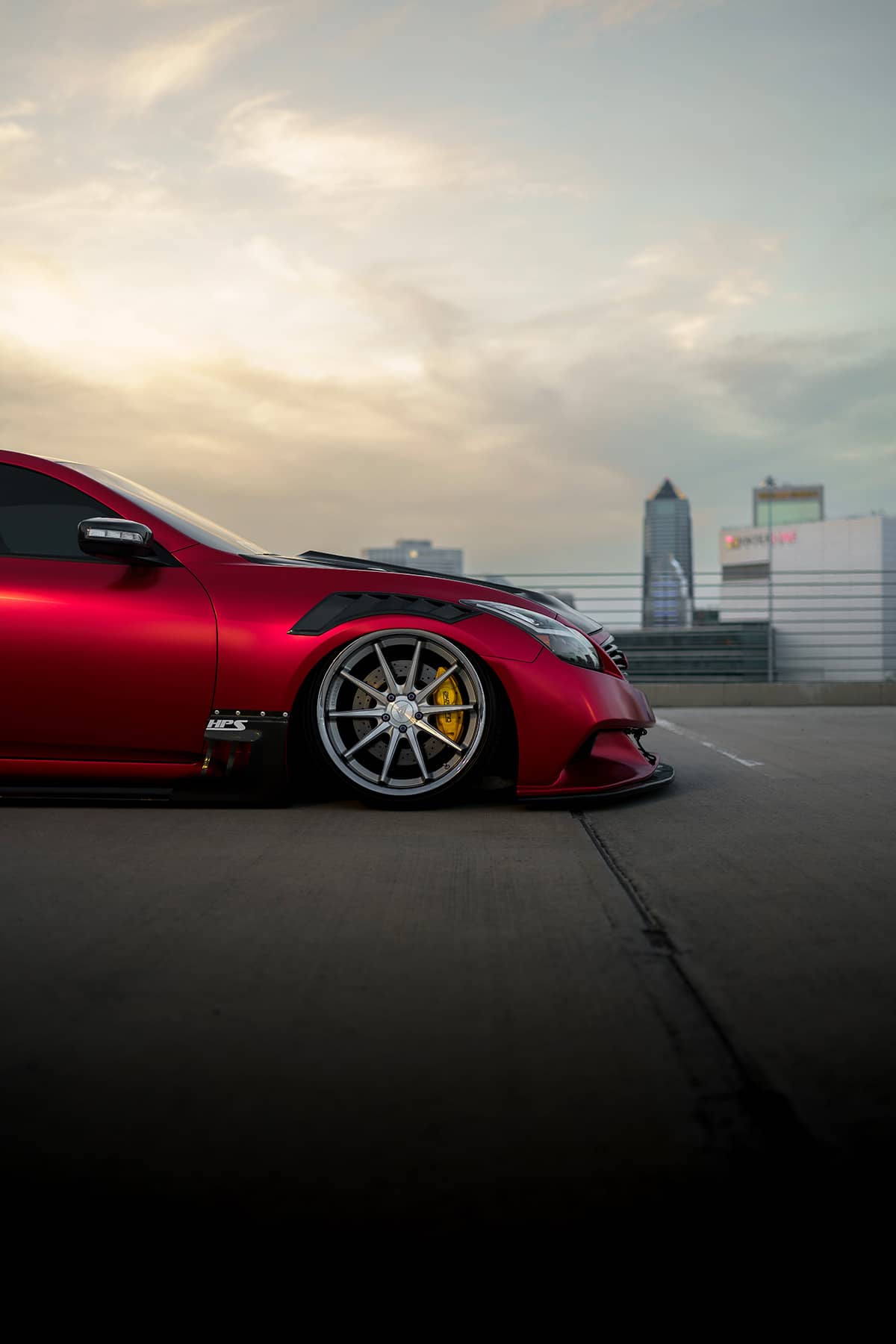 Speaking of stance, it sits low on AirLift air suspesion and aset of forged Ferrada wheels (they were later swapped with a 2piece BC Forged Custom wheels).
2009 Infinti G37 Coupe Specs & Mods
SPYDER Custom LED DRL headlights
CMST Tuning Tempered Glass Carbon Fiber Hood
Liberty Walk fornt bumper & lip
Blacked out grille
Teckwrap – Crimson Red Satin Chrome
HPS Aero
AirLift air suspension setup
Ferrada Custom wheels
Akebono Perofrmnace Brakes
Status Racing seats
BLITZ Air intake
& much more!
The Infiniti G37 Coupe is a great choice for car enthusiasts looking to add some serious performance to their rides. With its powerful engine, customizable exterior options and luxurious interior, the G37 is sure to provide years of driving pleasure. It's no wonder why this car has become such a favorite among car enthusiasts everywhere. This particular G37 is a perfect example of a fully modded VQ that features a lot of quality exterior, interior and performance upgrades. Find out more about this build on the Instagram profile of the owner!
Photography by Jorge Simmons Valenzuela via Unsplash.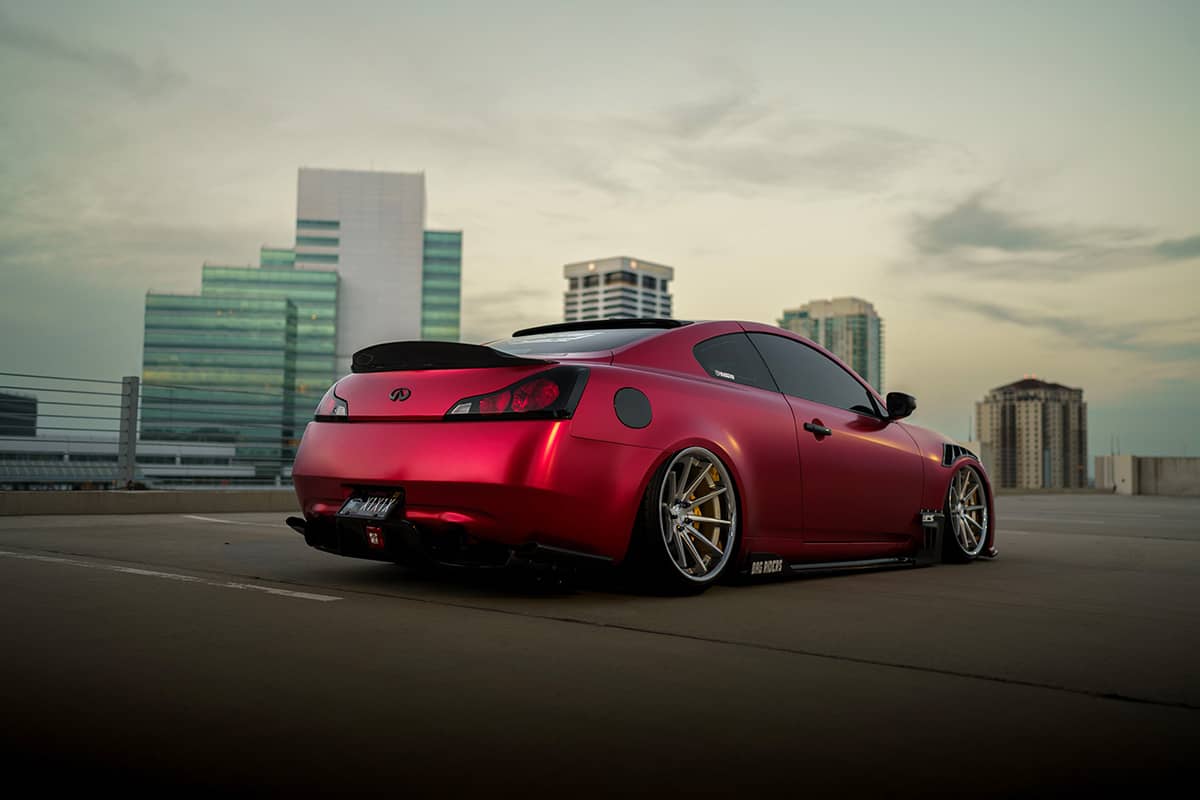 Mods Advice
Our team has put together a list of cool exterior mods that can help spice up the look of any G37. Whether you're looking to make minor tweaks or dramatically transform the appearance of your ride, here are some options to consider:
Front Bumper Add-ons
Lights
Spoiler
Rear Bumper Add-ons
*We advise double checking that all parts and accessories are compatible with your specific vehicle before placing an order. Consult with a qualified mechanic or the seller to confirm proper fitment.
Stay tuned for more car reviews on tunerDNA.com – Follow us on social media, and share this write-up if you enjoyed reading it!
Matt Grabli
With more than 10 years of experience in various niches of the aftermarket parts industry, Matt is specialized in vehicle modifications of any sort. He appreciates the motorsports heritage and keeps his hand on the pulse of modern trends. His life goals are documenting the diversity of the modern automotive culture and inspiring others to build the cars of their dreams!