Best Modified Toyota Supra Projects and Tuner Builds – JZA80, A70, J29/DB
A real automotive legend, the car that comes to mind among the first ones when somebody says "JDM performance cars", the Toyota Supra still has a huge army of followers and an outstanding number of applied tuning mods and upgrades. And that's even despite the fact that the model was launched more than four decades ago and ceased in 2002. Today, there are not many units that can still boast top-notch shape and their prices grow up daily.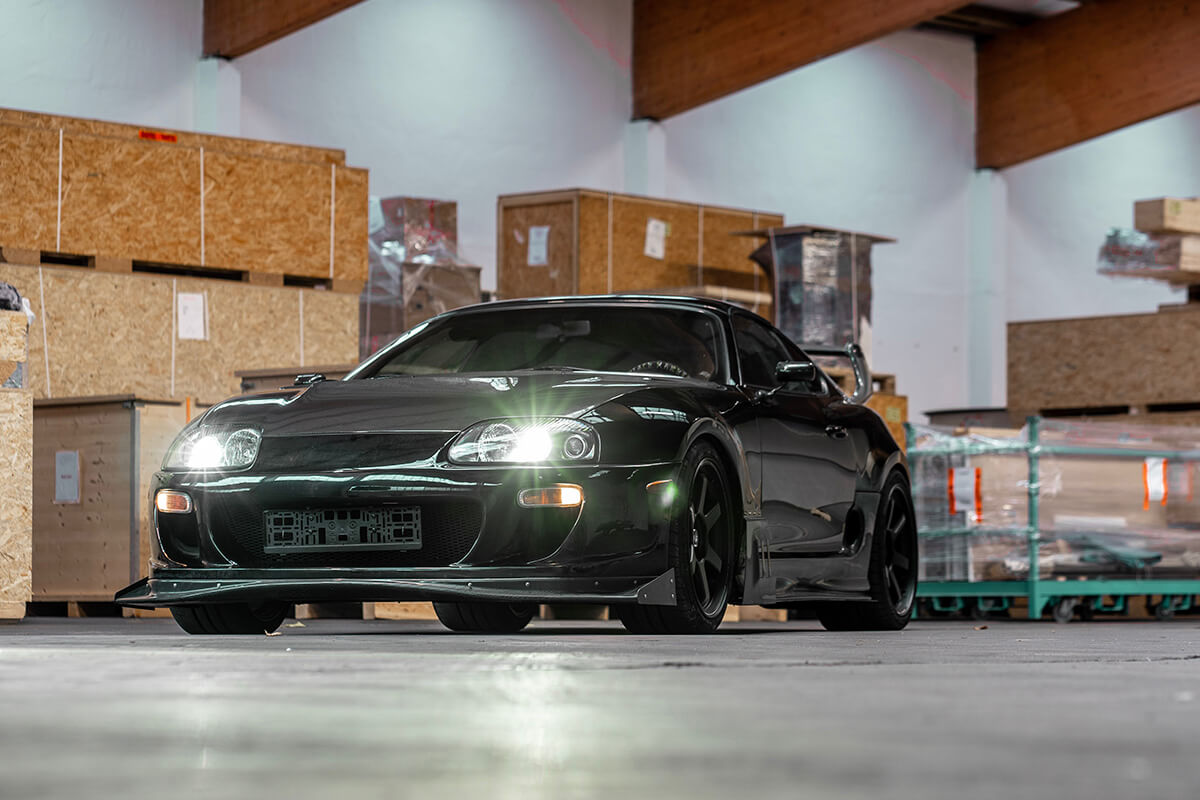 The most popular version is the fourth generation of the Supra that debuted in 1993, with the codename A80. It had a futuristic for the time styling and delivered excellent performance and handling. The vehicle received two new 3.0 L I6 power units with and without a twin turbocharger that generated 276 hp and 220 hp respectively. The turbo unit made the Toyota Supra really fast – using its power it could reach a 60-mph mark in 4.6 seconds and covered a quarter-mile in just a bit more than 13 seconds with the speed of 109 mph. The maximal speed of the car equals to 160 mph, but it was restricted on most markets.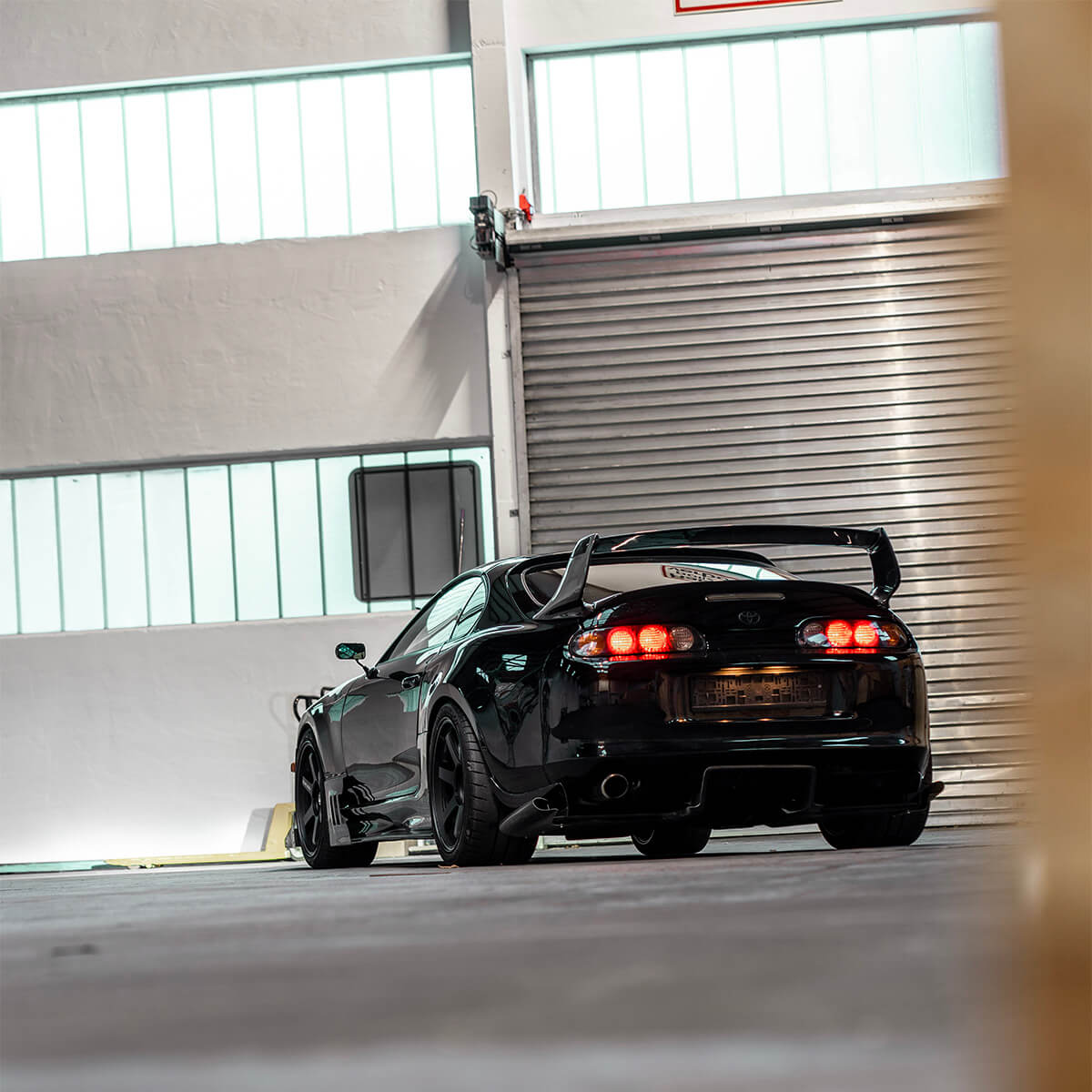 Specially for the fourth generation, the carmaker reduced the weight of the Supra using a range of special measures. The hood, upper suspension A-arms, oil transmission pans, front crossmember, and targa top (when equipped) were made of aluminum. Other measures were made too, they included a single-pipe exhaust, plastic trunk lid and fuel tank, magnesium-alloy steering wheel, dished out head bolts, hollow carpet fibers, and gas injected spoiler in the rear. This way, even despite the fact that the fourth-gen Supra came with a larger amount of features than the preceding version, such as larger wheels and brakes, additional turbocharger, dual airbags, and other, it was still about 200 lb lighter.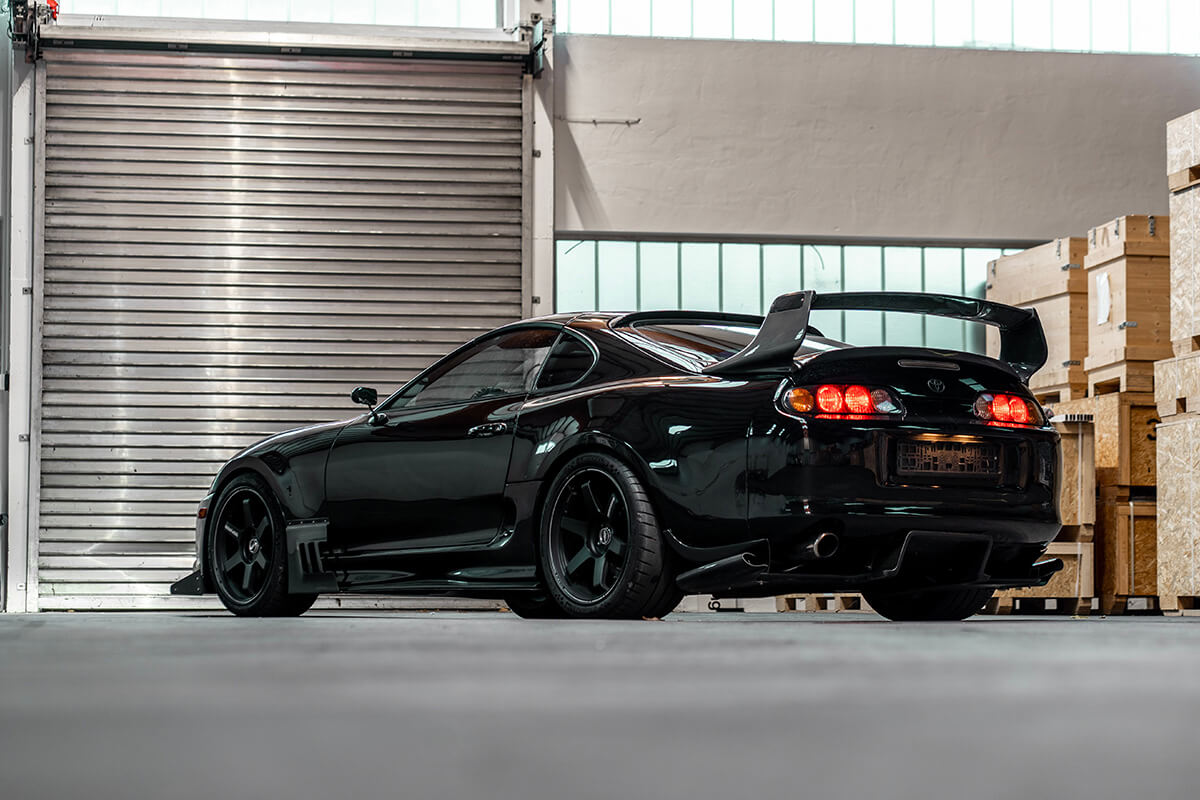 Interesting facts about Toyota Sura A80
There is a number of interesting facts about the Toyota Supra A80 you may not know. Only European versions of the model featured an air intake on their hoods. The nameplate of the car came from the Latin prefix that can be translated as "to surpass", "go beyond" or "above". The Toyota Supra also had its own logo – it was derived from the sibling model Celica but was blue (the Celica's logo was orange) and didn't feature a dragon design. The logo was used up to 1991 when the Japanese automaker changed their own company logo to the oval one used nowadays. In 2019, after a 22-year gap in production, the Supra was revived and now its production run is still on. The fifth-gen model looks very futuristic too and employs two turbo power plants with the displacement of 2.0 L and 3.0 L that can deliver up to 255 hp and 382 hp, respectively.
Toyota Supra Specs – A70, A80, J29/DB
| | |
| --- | --- |
| GENERATION 3 | A70 |
| Production | 1986-1992 |
| Engine Types | l6 Naturally aspirated, l6 turbo, l6 Twin-turbo (1JZ-GTE DOHC) |
| Transmission Type | Manual 5-Speed, Automatic 4-Speed |
| Layout | RWD |
| GENERATION 4 | A80 |
| Production | 1993-2002 |
| Engine Types | l6 Naturally aspirated, l6 Twin-turbo (2JZ-GTE) |
| Transmission Type | Manual 5-Speed / 6-Speed, Automatic 4-Speed |
| Layout | RWD |
| GENERATION 5 | J29/DB5 |
| Production | 2019-Today |
| Engine Types | l4 Turbo (BMW), l6 Turbo (BMW) |
| Transmission Type | Automatic 8-Speed |
| Layout | RWD |