Slammed Subaru Legacy B4/BE With a Huge Camber & Air Suspension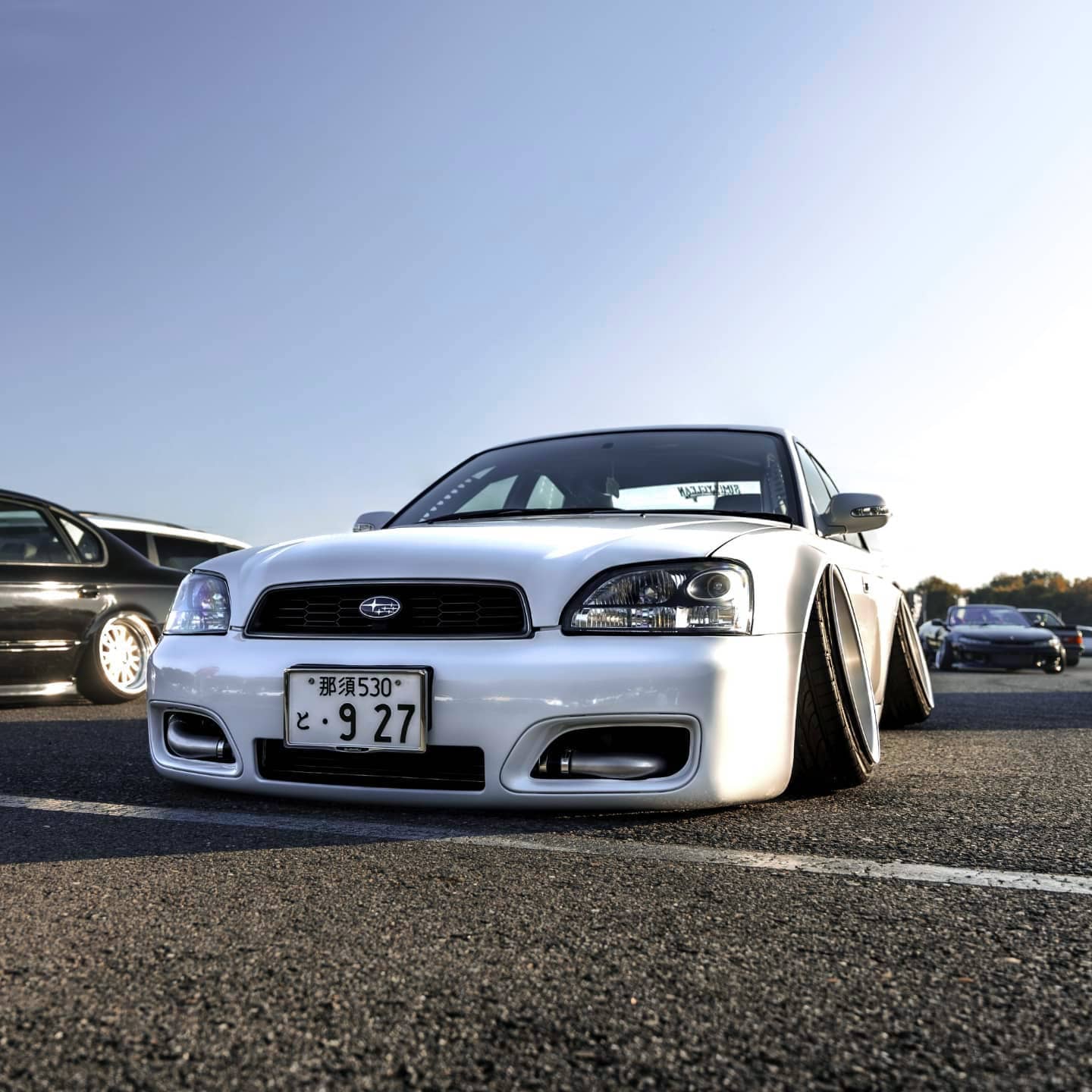 Photography 📸: @reo86aggt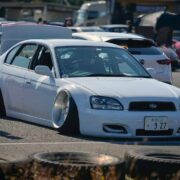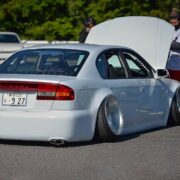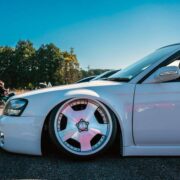 View Gallery
If you're a car enthusiast, then you know that a good stance project can really make a car stand out. Today, we're featuring an insane stance project based on a third-generation Subaru Legacy B4. This car was produced between 1999 and 2004, and it has been completely modified with a custom push-rod air suspension setup, huge Work rims, and a massive camber. Keep reading to learn more about this incredible project!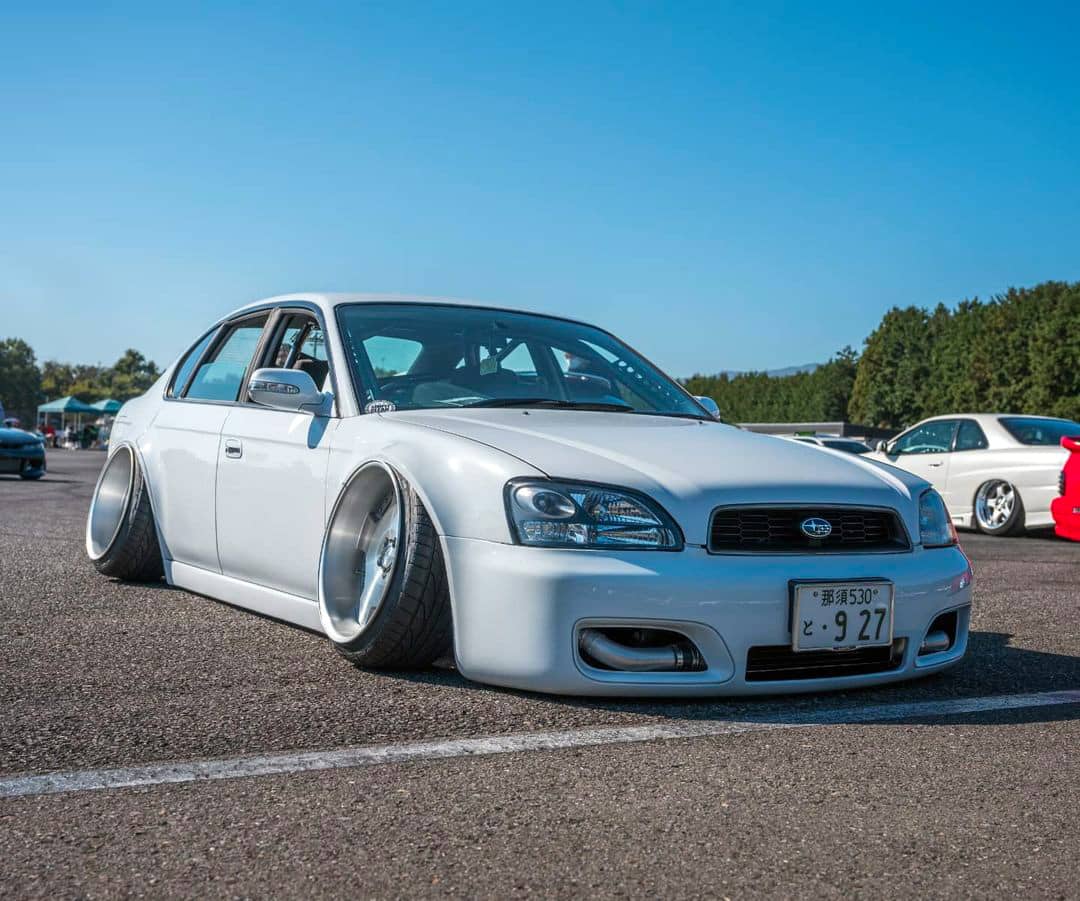 The first thing you notice in the car are the huge Work rims sized 19×10 up front and 19×11 on the back, and a massive camber. Obviously, such wheels and fitment would require tremendous modifications in the suspension and bodywork.
"As a result, the car features an insane push-rod custom air suspension setup with a reinforcement tubular cage that takes up the entire trunk and rear seat space".
The new completely reimagined suspension geometry with horizontally mounted bags reminds us of mini trucks and rear long-travel suspension setups in race trucks.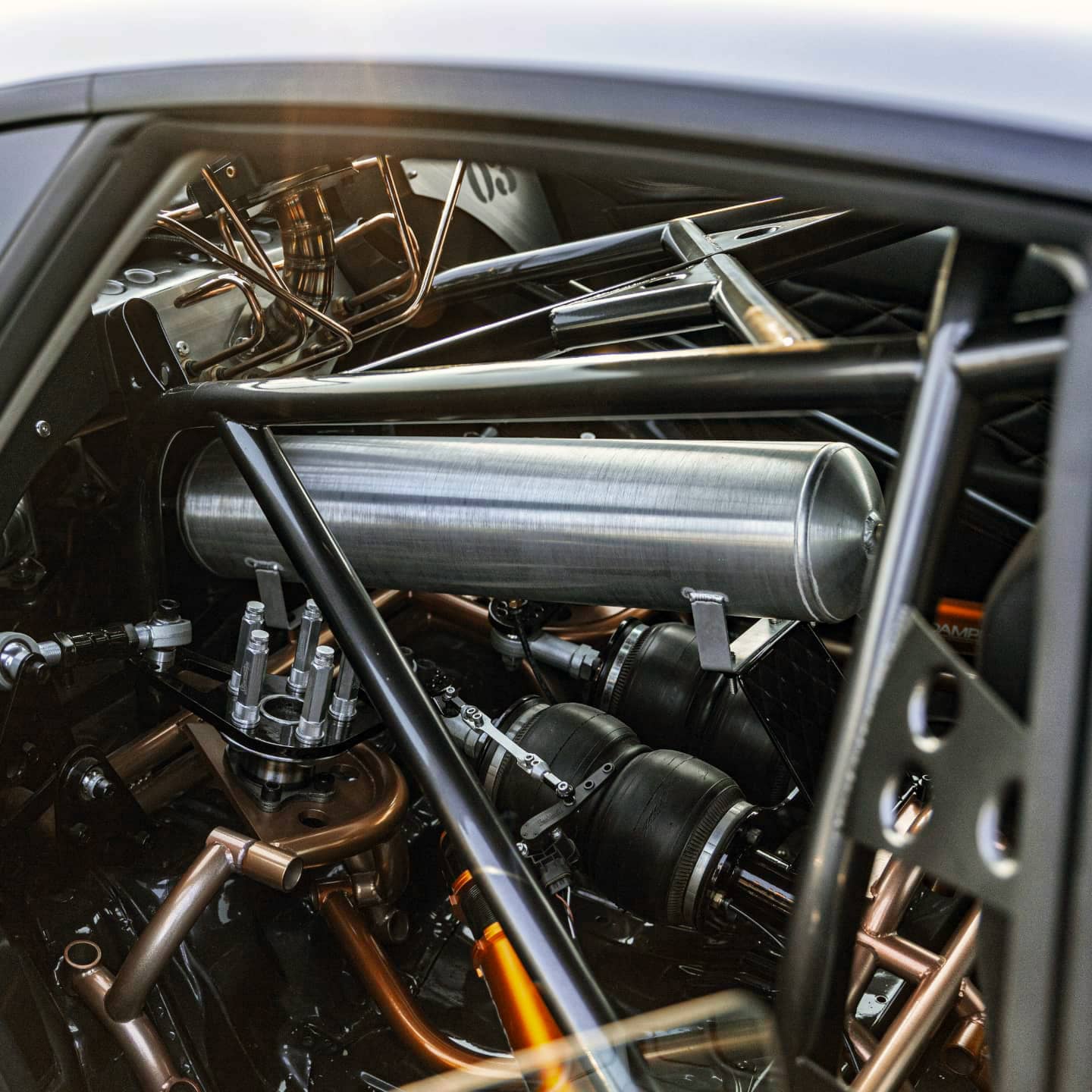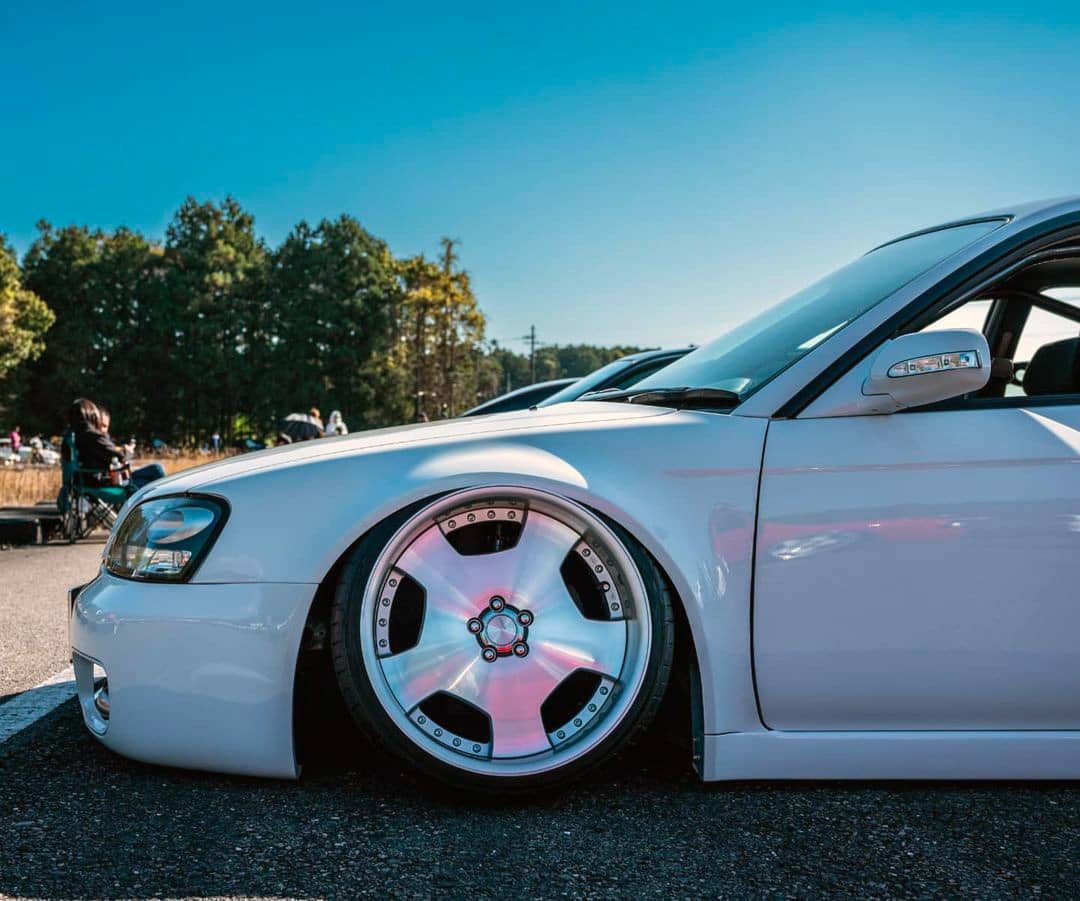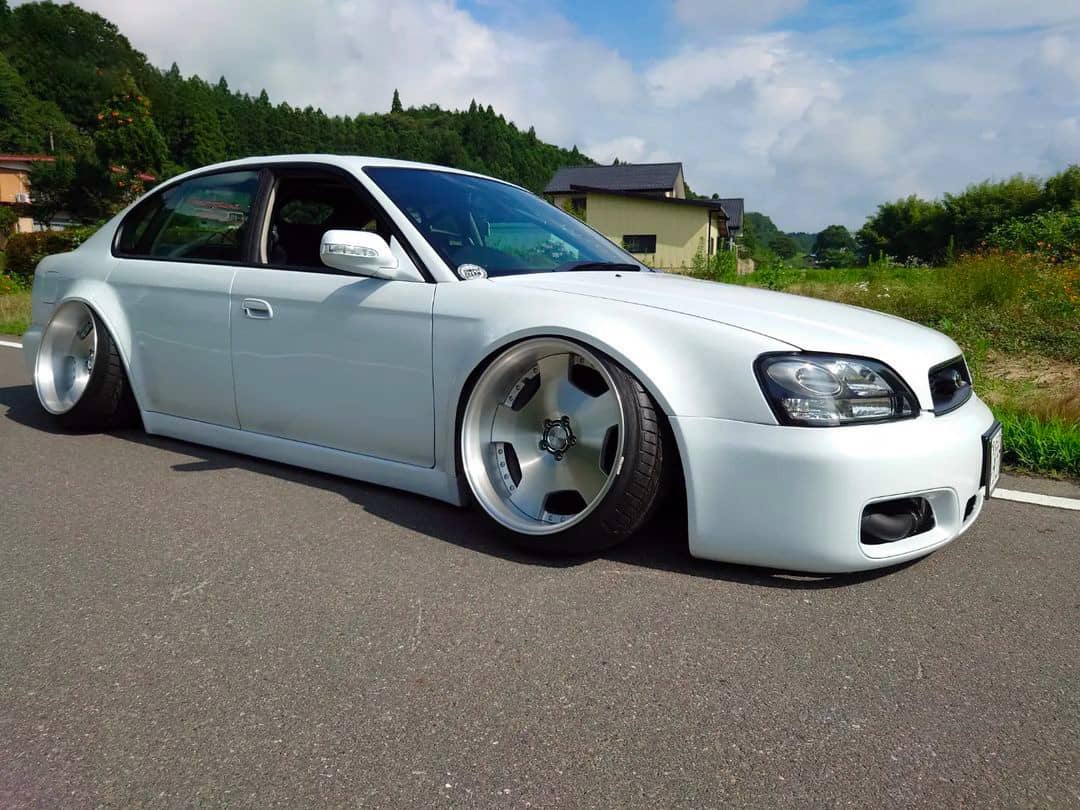 To fit the giant cambered rims in the wheel wells the owner decided to completely redo the bodywork. The fenders were cut and enhanced with weld-in metal flares to perfectly flush with the rim. All the body parts around the car including the front and rear bumpers, as well as the doors, were shaved and smoothened to match the new cambered styling of the car.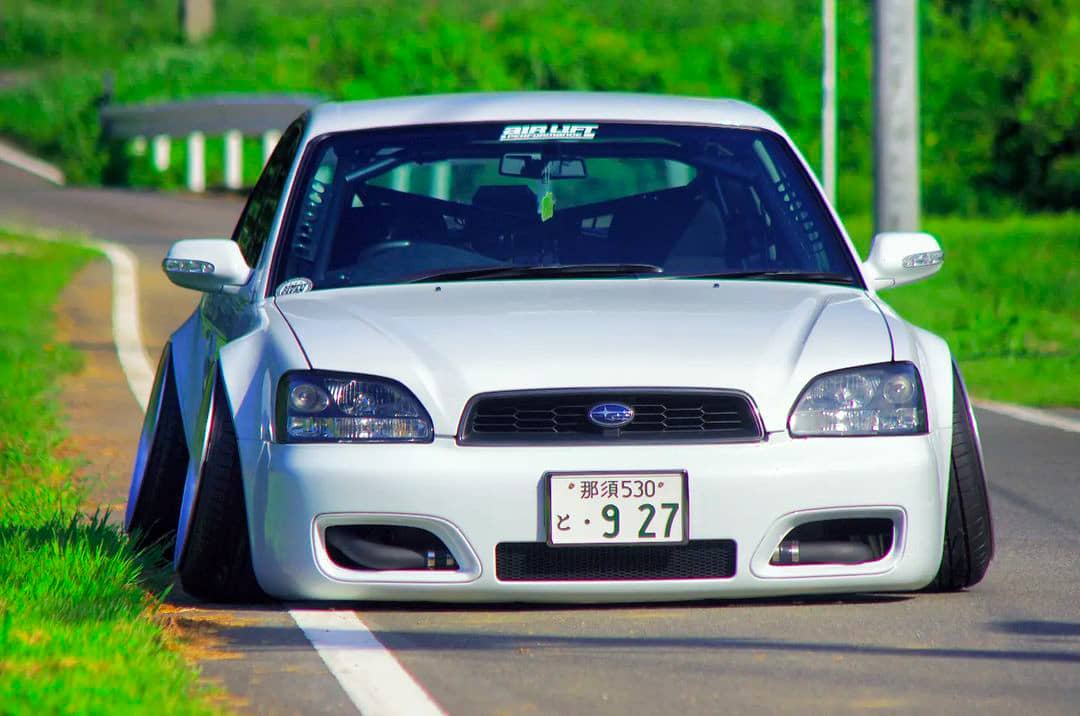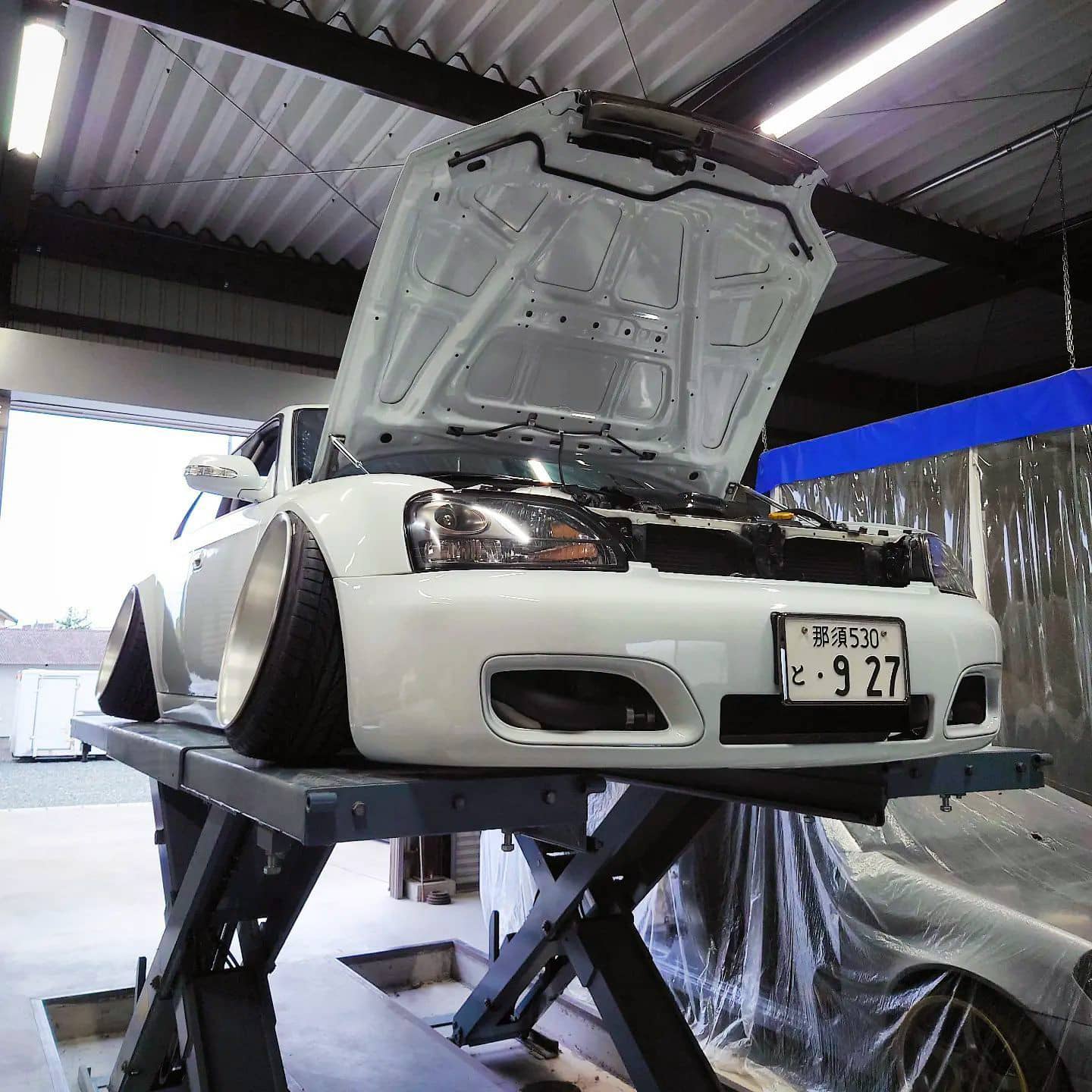 Specs: Subaru Legacy B4
Suspension
Custom air suspension setup with Airlift 3p management
Wheels
Work 19×10 front, 19×11 rear
Tires
Pinso 225/35R19 front, 235/35R19 rear
Camber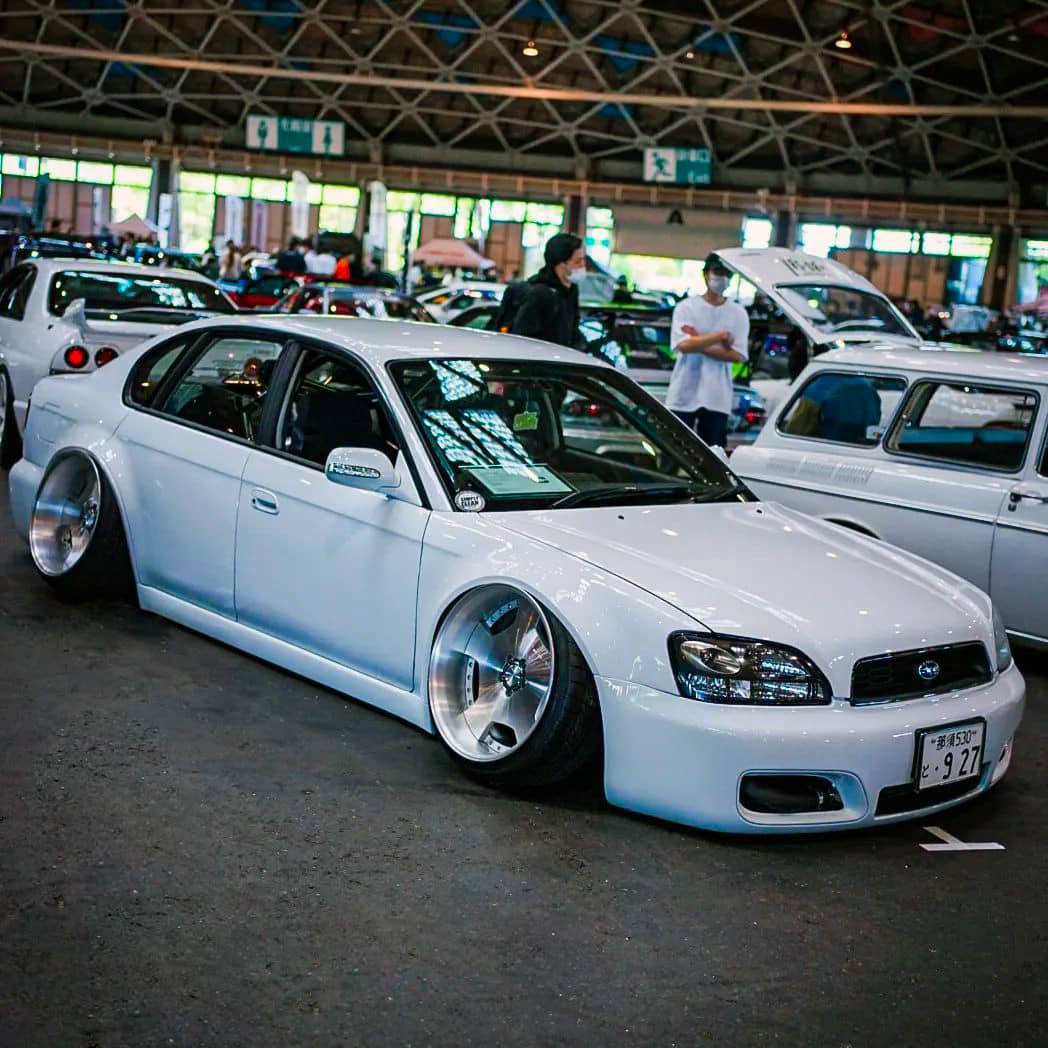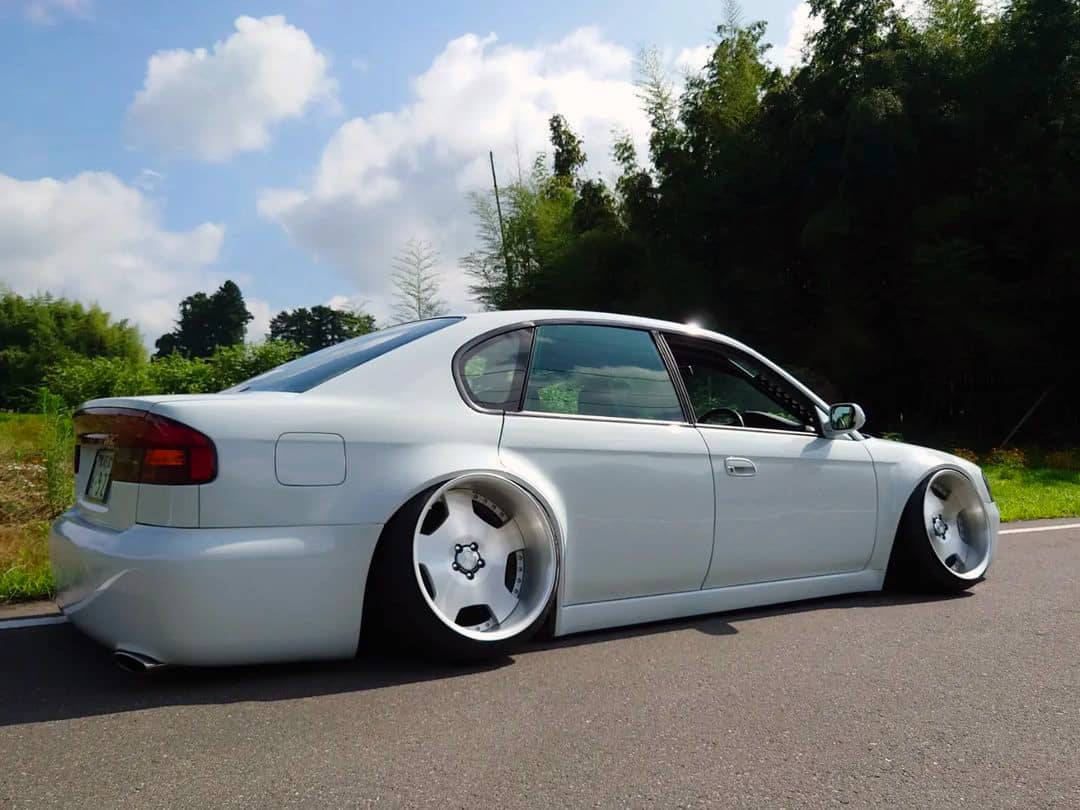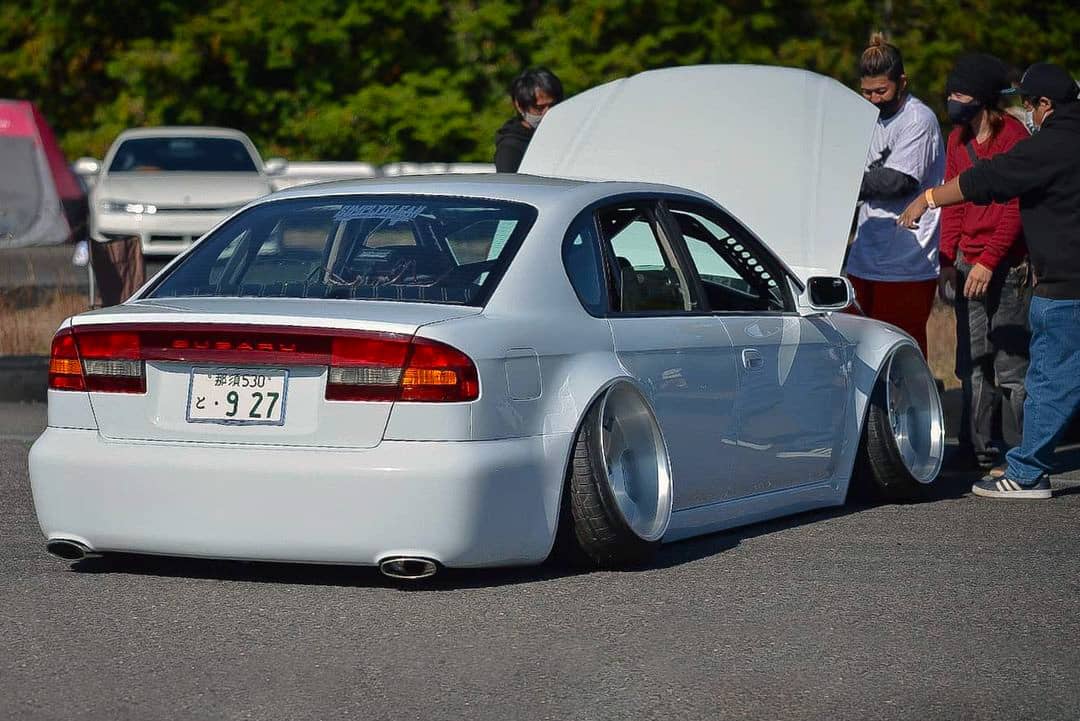 This Subaru Legacy B4 stance project is truly one of a kind. From the custom air suspension setup to the gigantic cambered rims, this car is sure to turn heads wherever it goes.
Watch the progress and find out more about this Subaru Legacy project by visiting the Instagram profile of the owner: @minority_kazu!
Photography 📸: @reo86aggt, owner and other.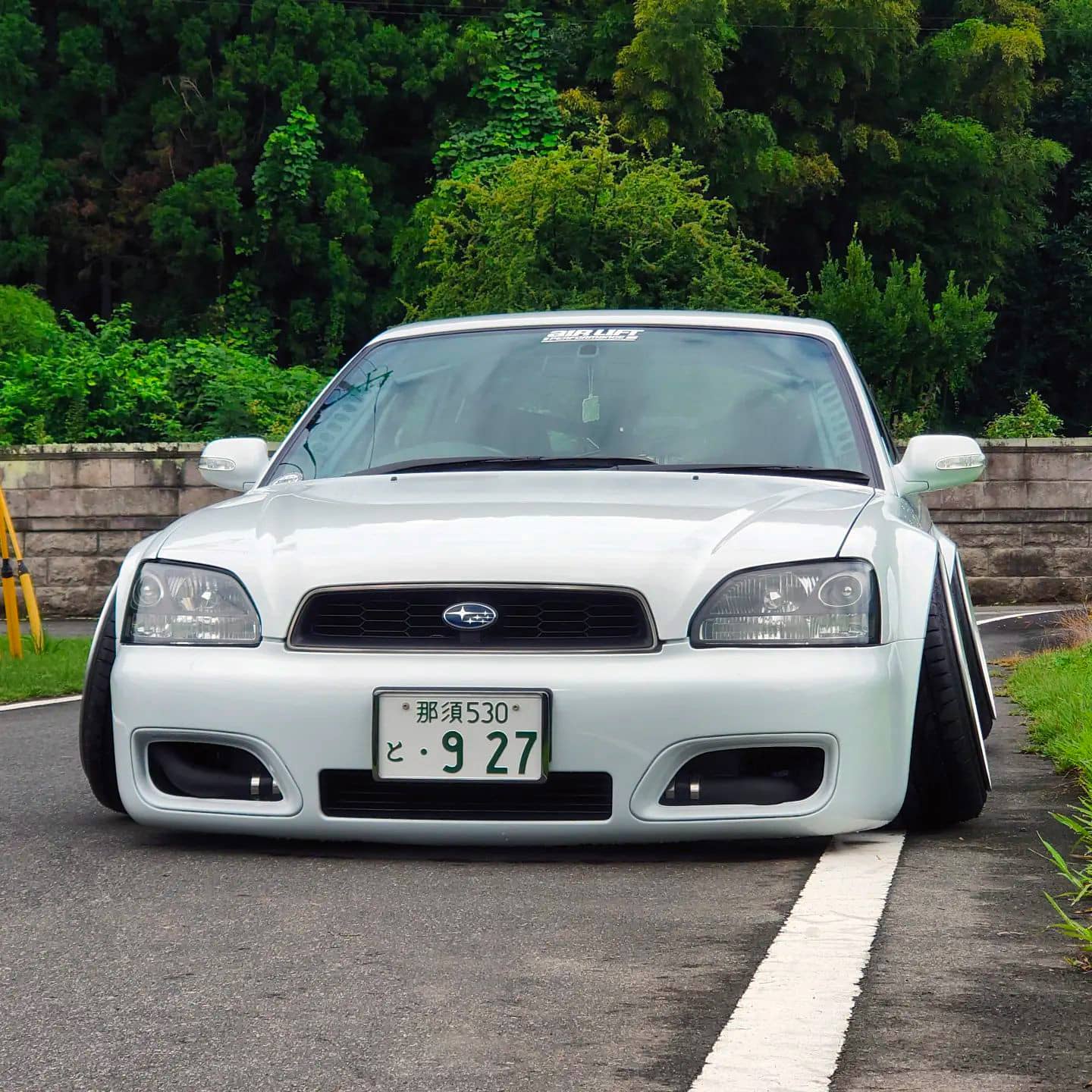 Mods Advice
Our team has put together a list of cool exterior mods that can help spice up the look of any import car. Whether you're looking to make minor tweaks or dramatically transform the appearance of your ride, here are some options to consider:
Lips & Splitters
Front Bumper Add-ons
Rear Bumper Add-on
Spoilers
Vents
*We advise double checking that all parts and accessories are compatible with your specific vehicle before placing an order. Consult with a qualified mechanic or the seller to confirm proper fitment.
Stay tuned for more car reviews on tunerDNA.com – Follow us on social media, and share this write-up if you enjoyed reading it!
Matt Grabli
With more than 10 years of experience in various niches of the aftermarket parts industry, Matt is specialized in vehicle modifications of any sort. He appreciates the motorsports heritage and keeps his hand on the pulse of modern trends. His life goals are documenting the diversity of the modern automotive culture and inspiring others to build the cars of their dreams!