Period-Correct 1974 Datsun 240Z 2+2 GS30 – Iconic Japanese Sports Car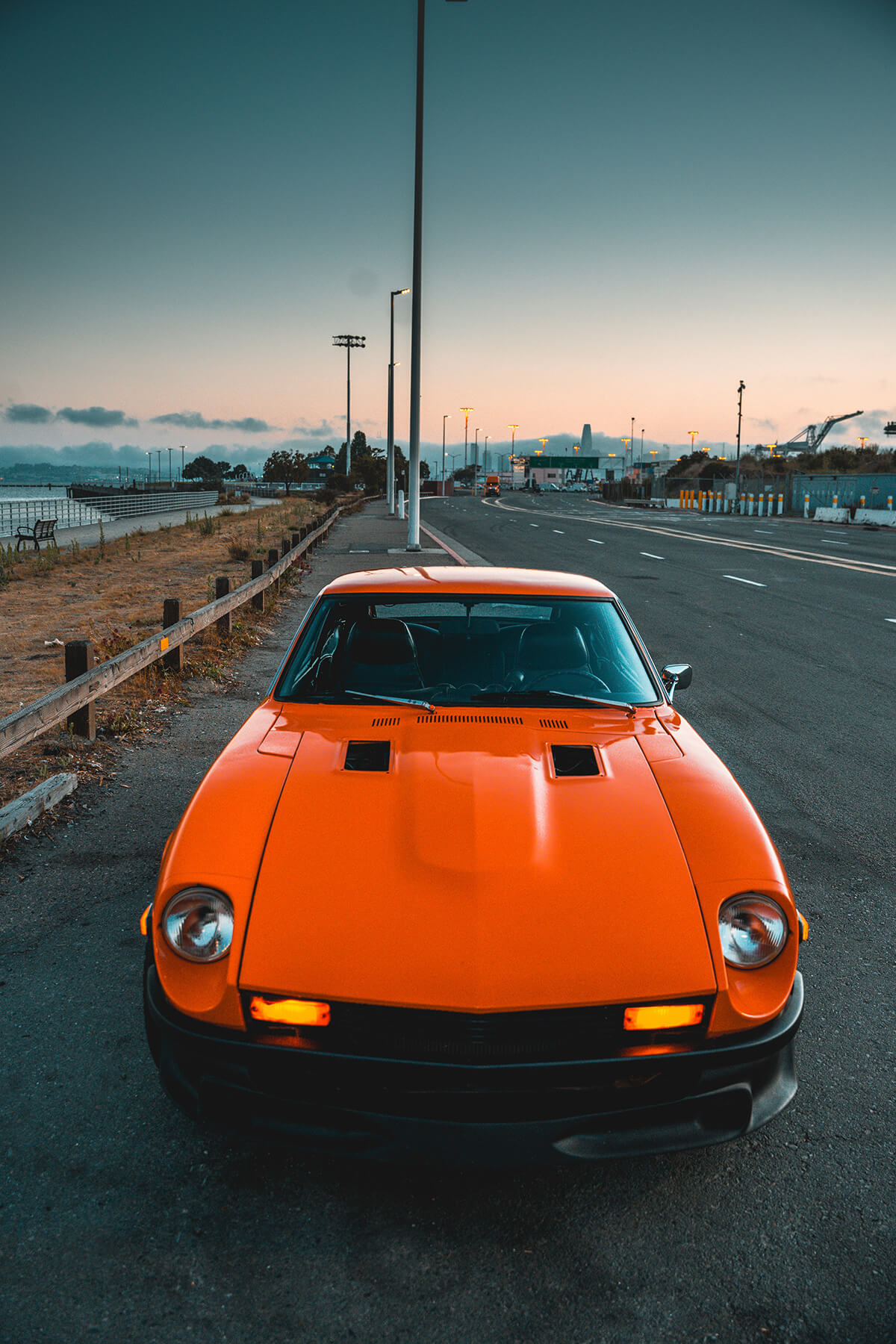 Japanese classic cars are cherished around the world thanks to their impressive driving characteristics and unmistakable design nearly as much as the classic American muscle cars, and if a Ford Mustang can be called the most famous model of the muscle car era, then Nissan 240Z can definitely be it's equivalent in the world of Japanese classic sports cars.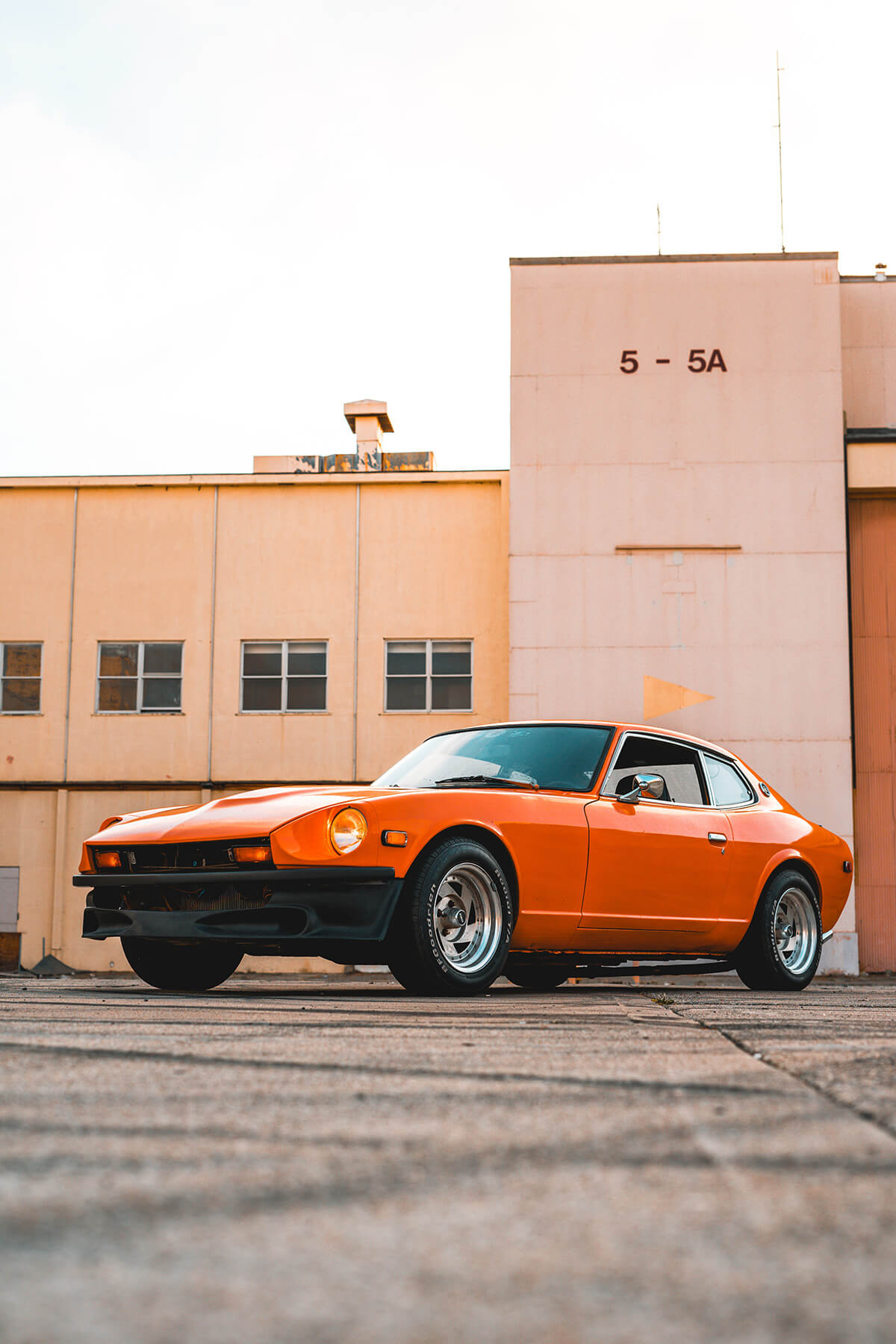 Its timless design is a quintessence of the 60-s and 70s sports car design that features an aerodynamic shape and 2-seater fastback cabin style that influenced the entire design theme of the sports coupes for a few decades ahead. Light performance-oriented chassis, RWD layout, and quite powerful small-displacement engines quickly attracted customers from all over the world.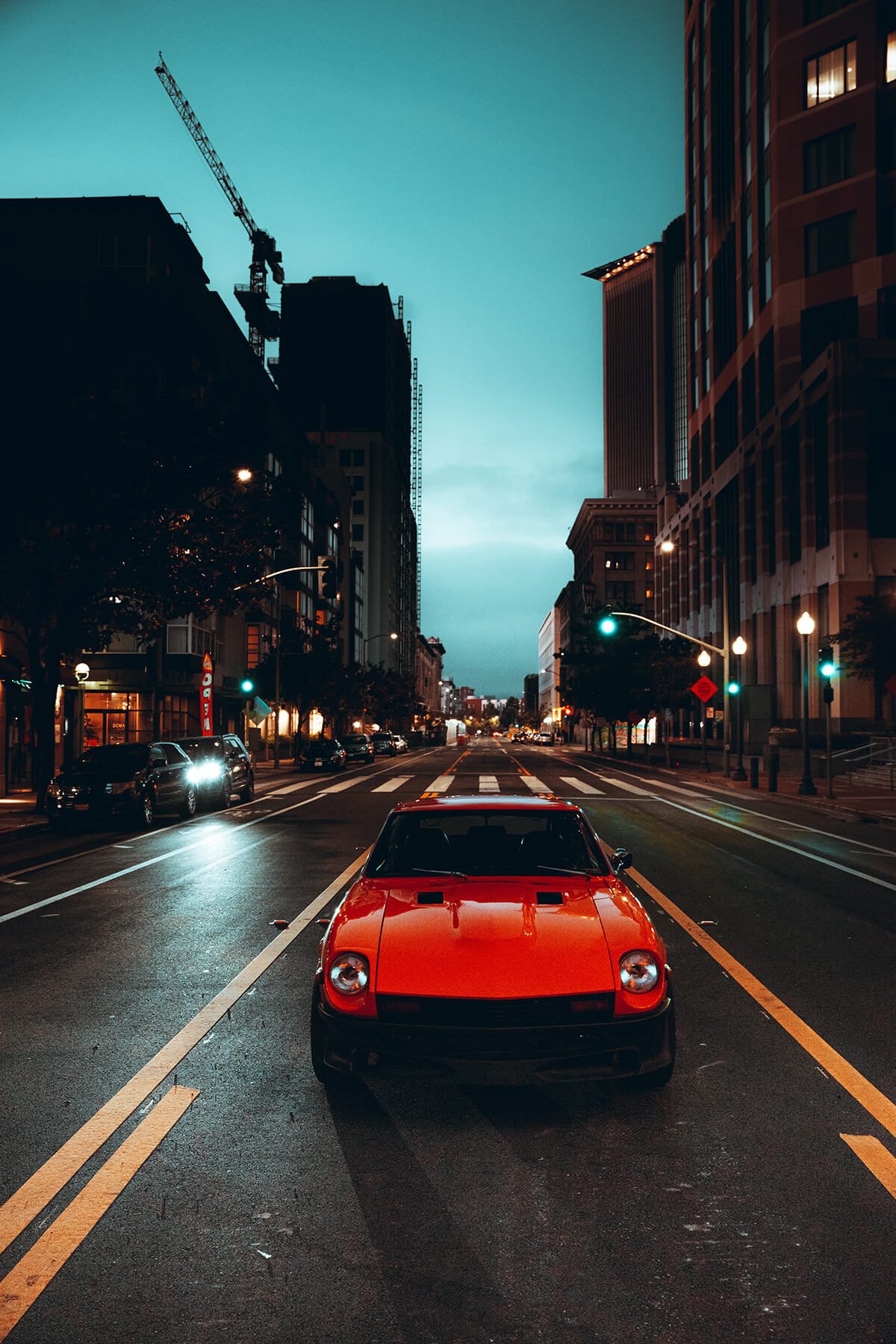 Being produced since 1969, Nissan 240Z became one of the most popular Japanese sports cars in America in the 70s and 80s. The car with a body code S30 was available in 240z, 260z and 280z variations from 1969 until 1978.
This orange Datsun 260Z that you see in the beautiful pictures, is a less common 2+2 seater variant of the model, that was produced on the same chassis extended by almost 12 inches. The 2+2 feature remained available as an option for the future generations of the Z-car until the 300ZX Z32 production ended in 1999.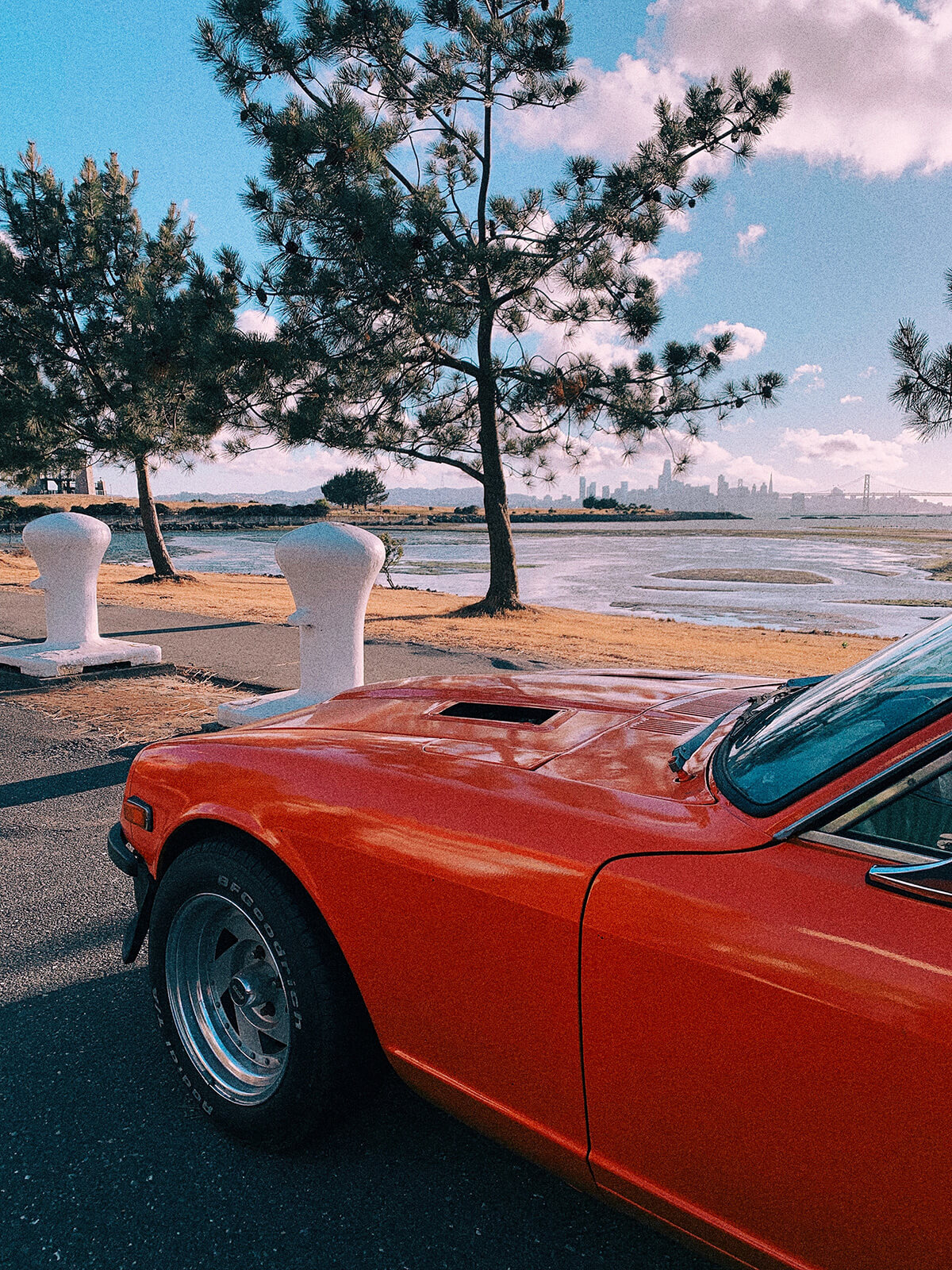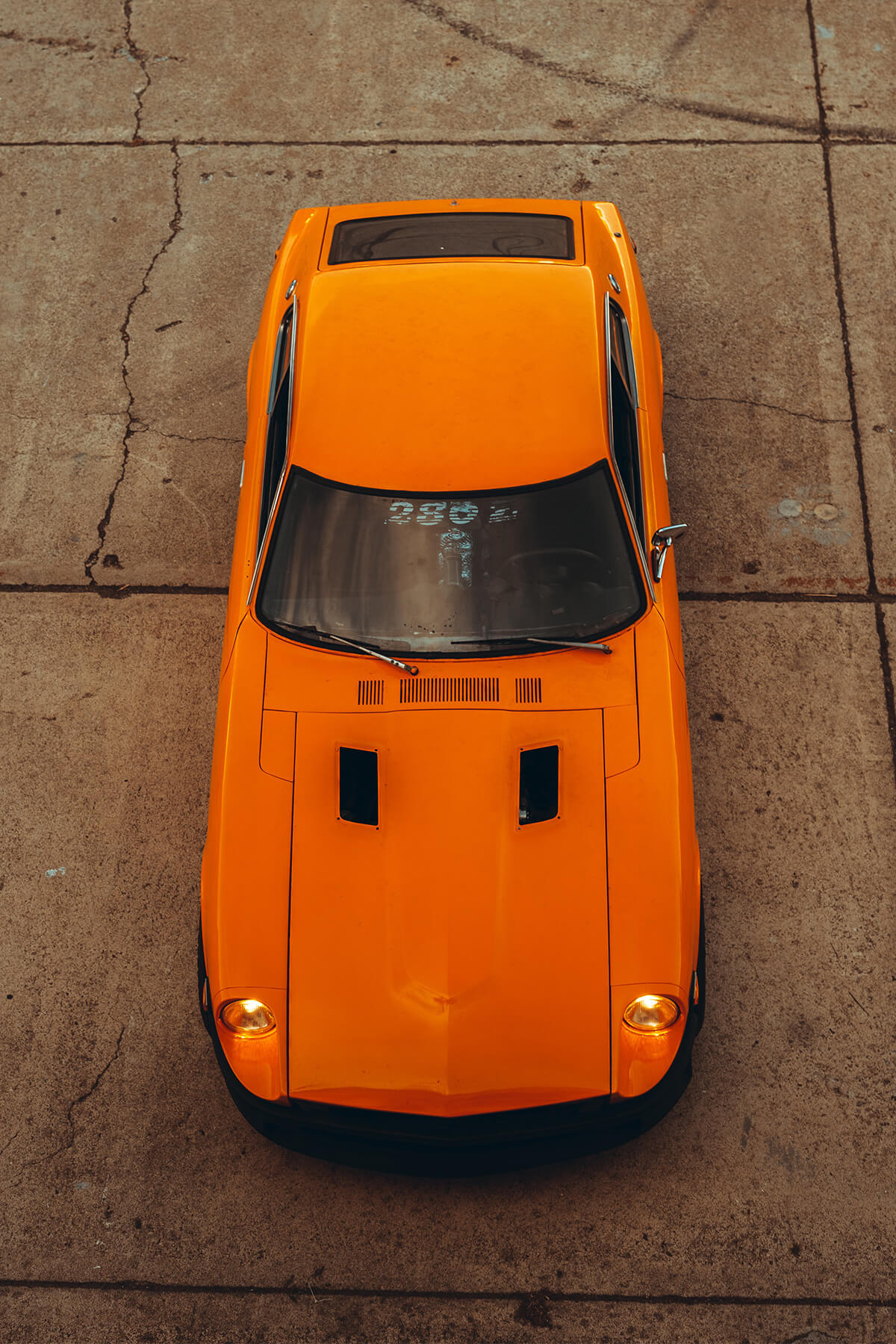 Period correct 3-piece deep dish rims look just right with the set of BF Goodrich rubber with white lettering. The black contrasting bumper resembles the legendary 1971 safari edition 240Z equipped with a black hood and off-road driving lights.
Matt Grabli
With more than 10 years of experience in various niches of the aftermarket parts industry, Matt is specialized in vehicle modifications of any sort. He appreciates the motorsports heritage and keeps his hand on the pulse of modern trends. His life goals are documenting the diversity of the modern automotive culture and inspiring others to build the cars of their dreams!