You probably know this, but the Nissan Skyline R32 is one of the most iconic JDM cars that becomes more desirable year by year. While the majority of the R32 that you see online are the coupes, R32 sedans still remain in the outsiders league. Although it's not just some underpowered 90s vehicles, this car is Greddy's SEMA project equipped with a legendary turbocharged RB26DET engine! This particular R32 was modified with some of the industry's best parts and upgrades which allowed the company to bump up the performance to 525HP.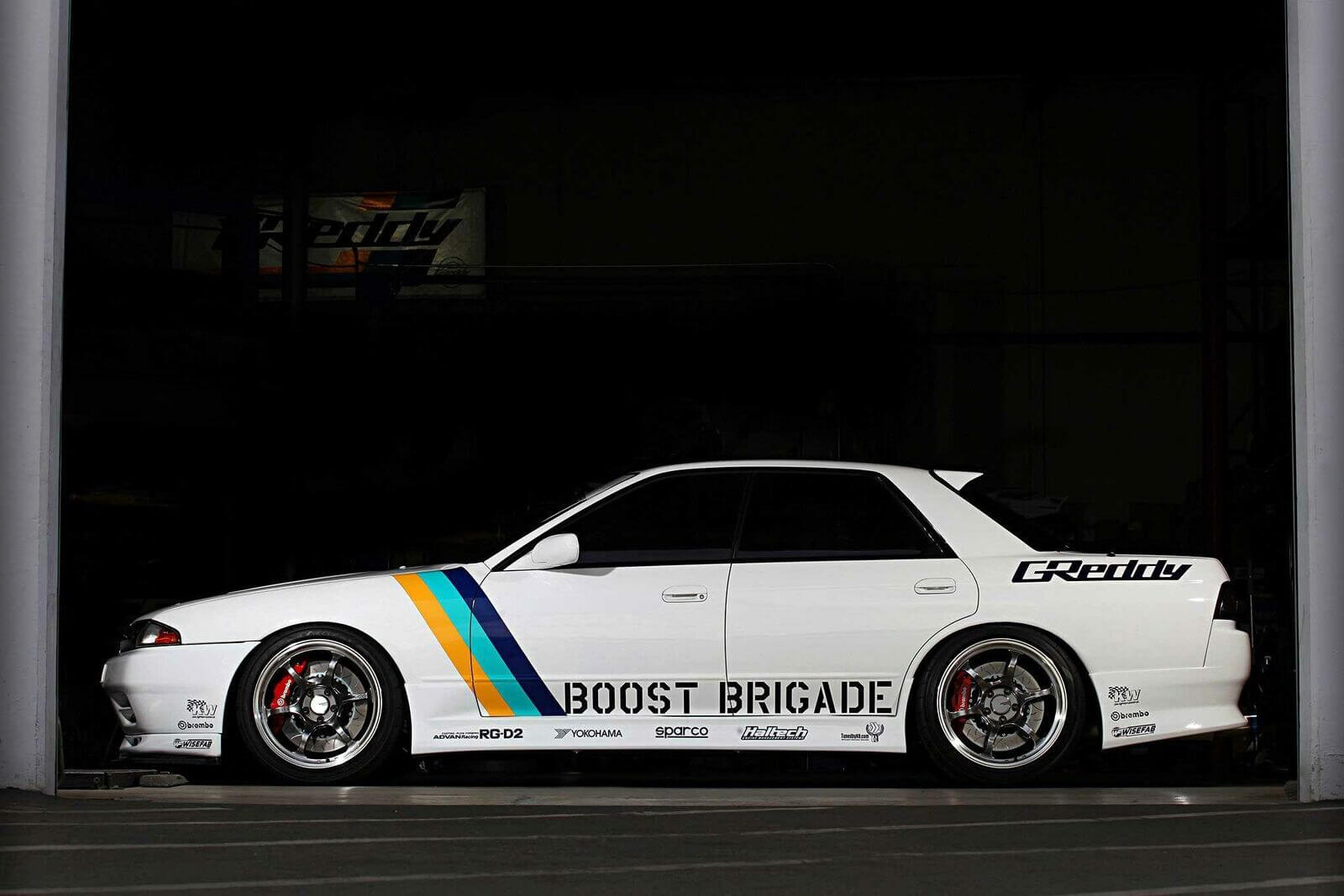 If you're looking for a unique old-school JDM sports car to add to your collection or invest for further resale on the auction, then this Nissan Skyline R32 is the perfect choice for you. This R32 sedan has been extensively modified with the best quality Japanese performance and suspension upgrades, and what's more important – swapped with an RB26DET turbocharged engine. It comes with a six-speed manual transmission and everything you need to participate in a local drift or time-attack competition!
After sparingly driven and babied for a year in stock form by the owner, legendary tuner Greddy Performance of Irvine California decided to employe their top engineers and craftsmen by using the best hardware in their arsenal to perform an outrageous built at a prohibitive cost in order to showcase the brand at the 2016 SEMA show in Las Vegas.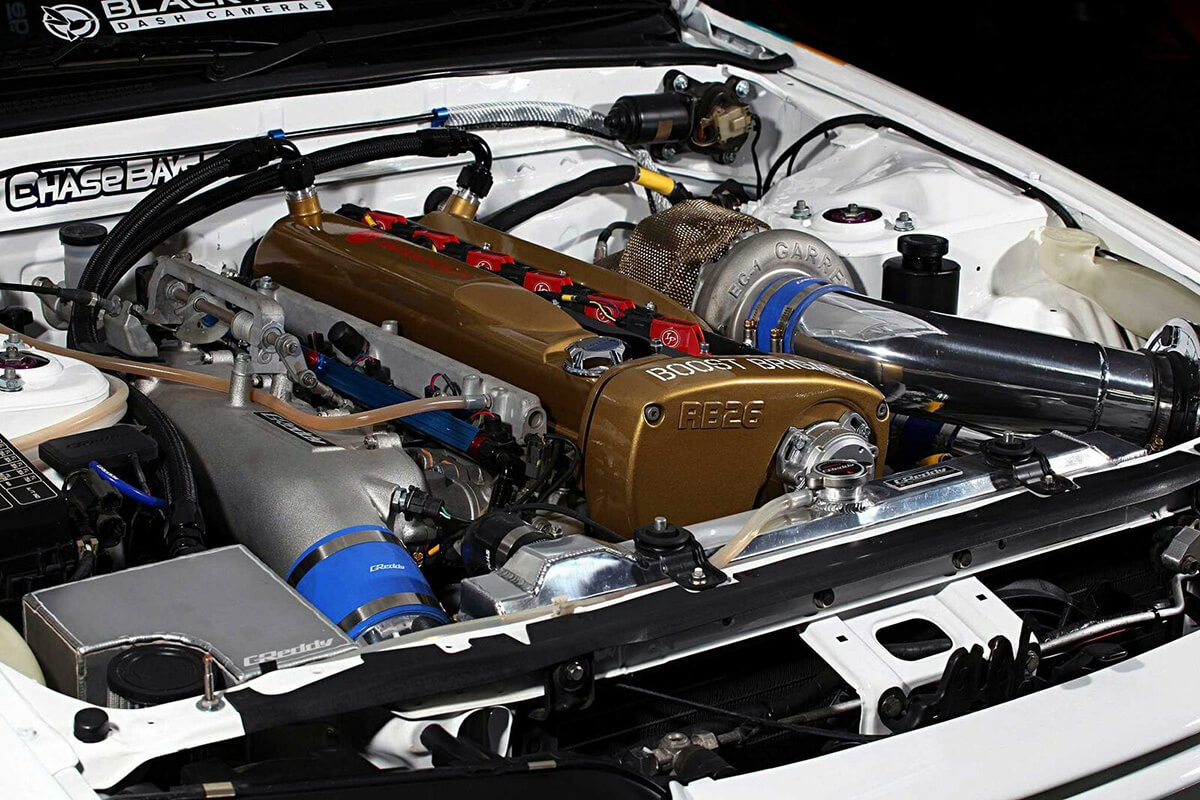 The RB26 engine is tuned to a conservative 525 bhp (430 hp to the rear wheels) at 17 psi and perfectly suited for street driving. It's currently running 93 octane but has all of the flex fuel components installed ready to be tuned for. The car should produce well over 700 bhp once tuned and boosted up on E85. In order to keep pace with the single Garrett GTX358R, DeatschWerks 1,200cc injectors and an Aeromotive fuel pressure regulator were added to the formula, while management duties fell into the hands of a Haltech 2500. The Skyline is fitted with KW's V3 coil-overs, set to a street-friendly ride height with a KW Hydraulic Lift System (HLS) for added ground clearance on demand. Stopping power comes from Brembo 6 Pot Gran Turismo BBK behind the Advan 18×10 +35 RGD2 wheels.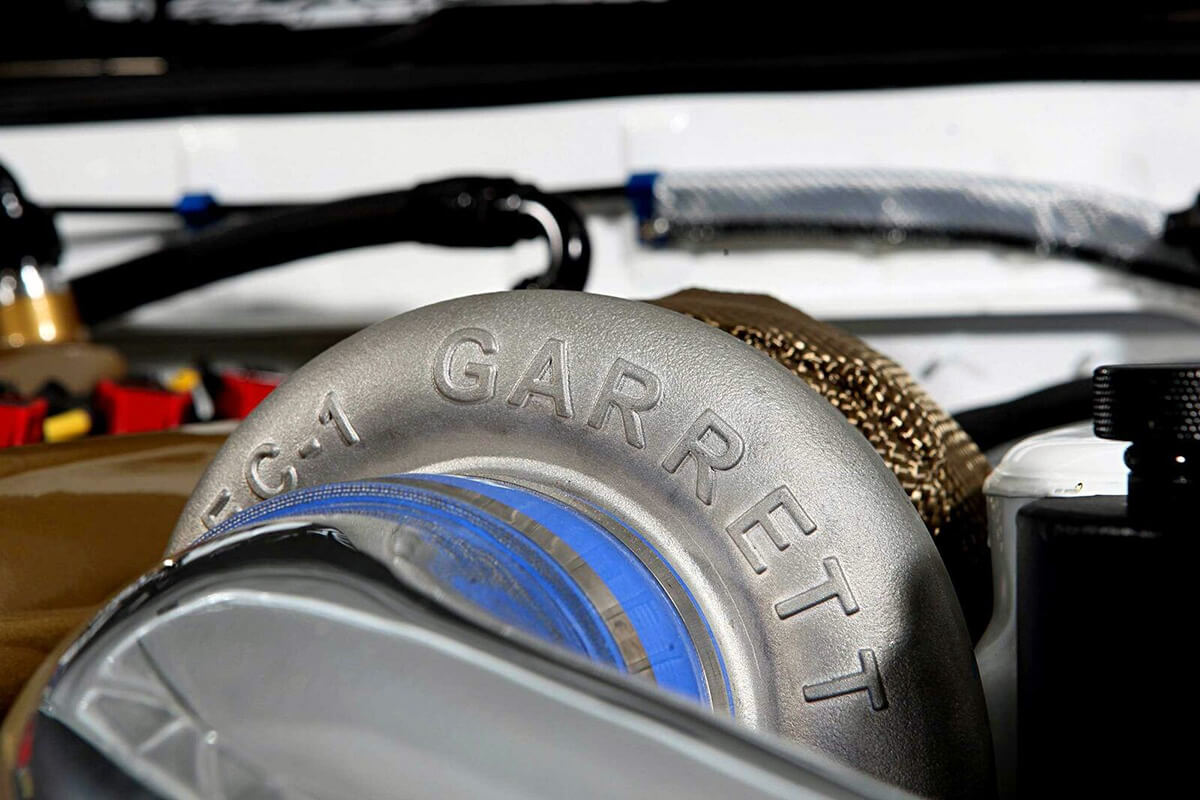 Engine
1994 R32 GT-R RB26DETT engine swap
RB26 aluminum oil pan with Tomei oil baffle
Garret GTX3582R turbo charger
82 divided T3 housing ceramic coated
T3 divided tubular manifold ceramic coated and heat wrap
Custom 3.5 downpipe ceramic coated and heat wrap
Greddy intake manifold
Greddy pulley kit
Greddy Type FV blow off valve
Greddy Airinx filter
Greddy oil cap
Chase Bays mil-spec engine harness
Chase Bays power steering kit w/reservoir
Custom catch can with #12 hose
Tomei adjustable cam gears
Tomei headgasket
Tomei oil orifice plug to head
Ignition Project coil packs
Mines valve cover baffles
Valve covers powder coated
Cam gear cover powder coated
ATI Super Damper
Rear head oil drain to oil pan
Nismo engine mounts
Fuel System
Greddy fuel rail
Sard fuel collector w/E85 safe coating
E85 flex fuel sensor
Walbro 450lph E85 fuel pumps x3
Deatsch Werks 1200cc injectors
Aeromotive FPR w/gauge
Aeromotive 10 micron #10 fuel filter
Cooling
Greddy Radiator w/cap
Flex a light dual electric fans w/shroud
Greddy reservoir breather tank
Greddy clear silicone hose
Greddy water temp adapter
Greddy Type 29F intercooler kit
Greddy oil filter block adapter
Greddy oil cooler kit #10 hose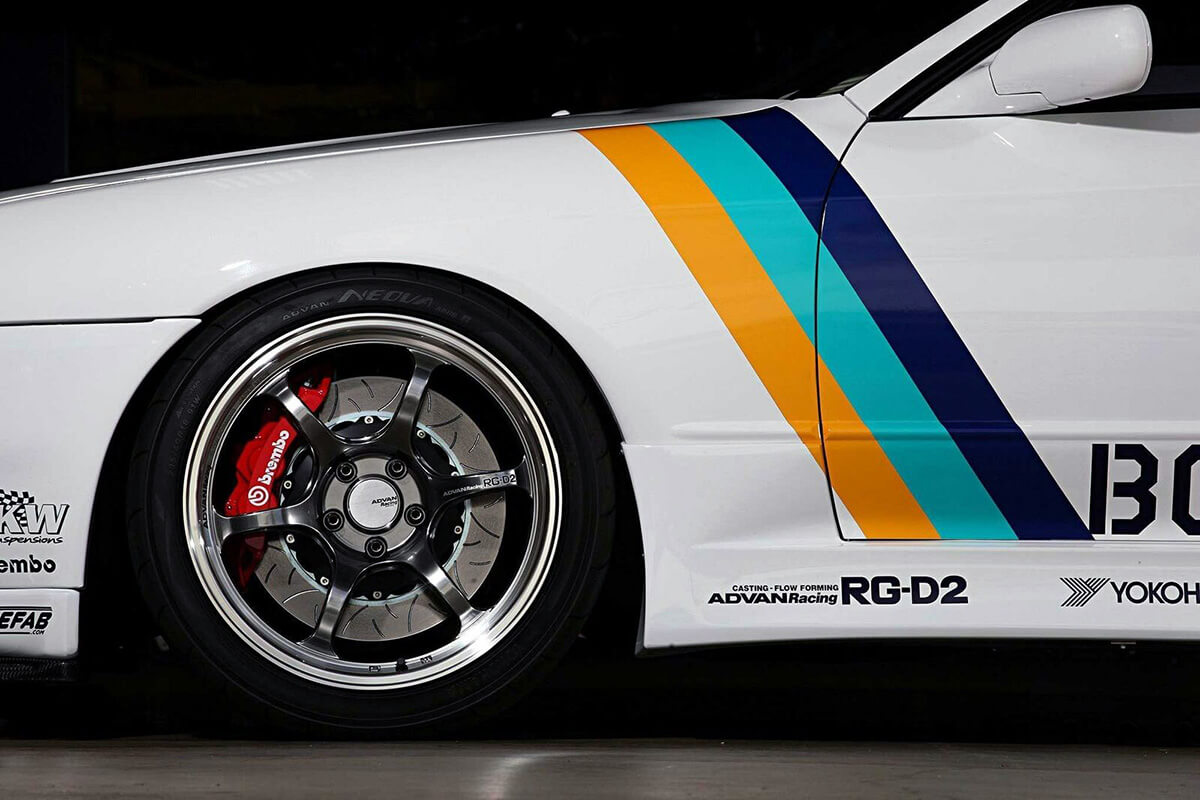 Drivetrain
RB25DET 5 speed transmission
OS Giken STR twin plate clutch
Nismo short shifter
Nismo slave
Nismo fork pivot
Nismo Trans mount
Greddy diff cover
Poly diff bushings
R32 GTR LSD
R32 GTR axles
Custom 3.5 driveshaft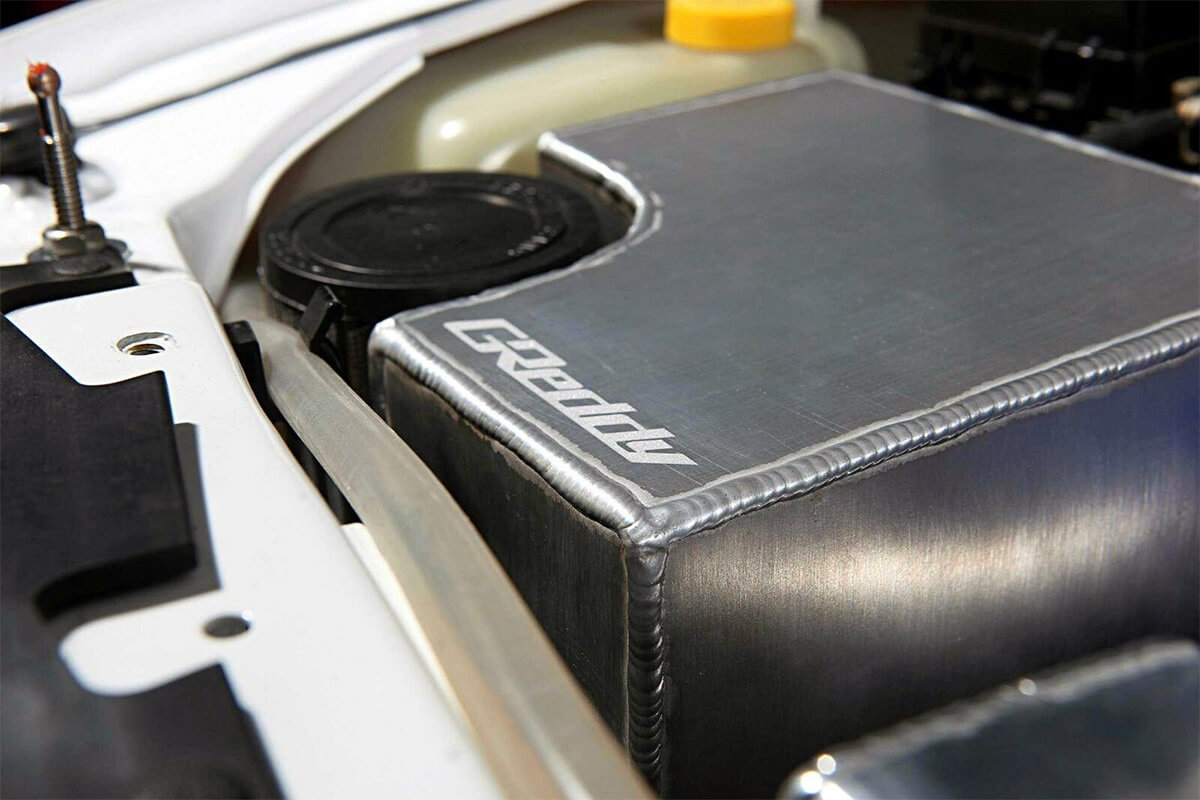 Suspension
KW V3 Coilovers
KW Hydraulic Lift System (HLS)
S15 Silvia rear subframe swap
Solid misalignment subframe spacers
Battle Version rear upper control arm
Battle Version rear traction rod
Battle Version rear toe arm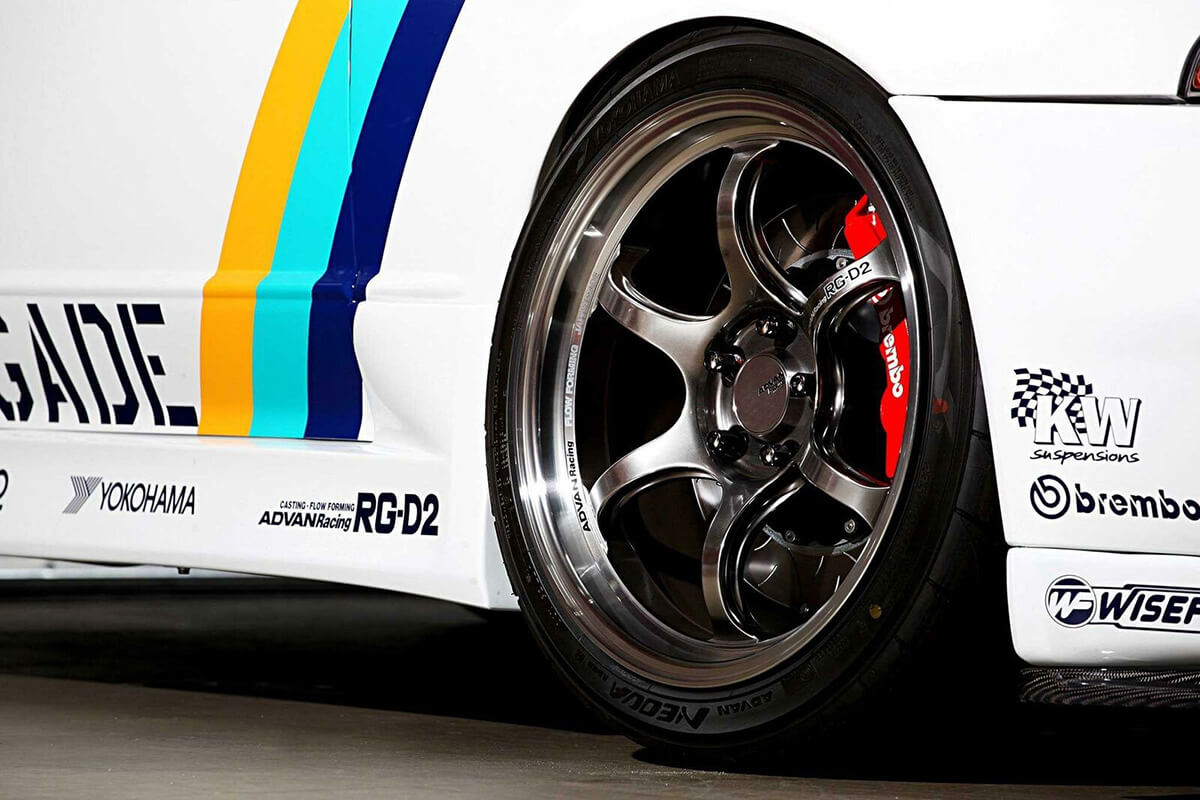 Wheels/Brakes
Brembo 6 Pot Gran Turismo BBK
Brembo SS braid brake lines
Advan 18×9.5 +35 RGD2 front
Advan 18×10 +35 RGD2 rear
Advan Neova ADO8 tires
Chase Bays brake booster delete
Chase bays brake bias controller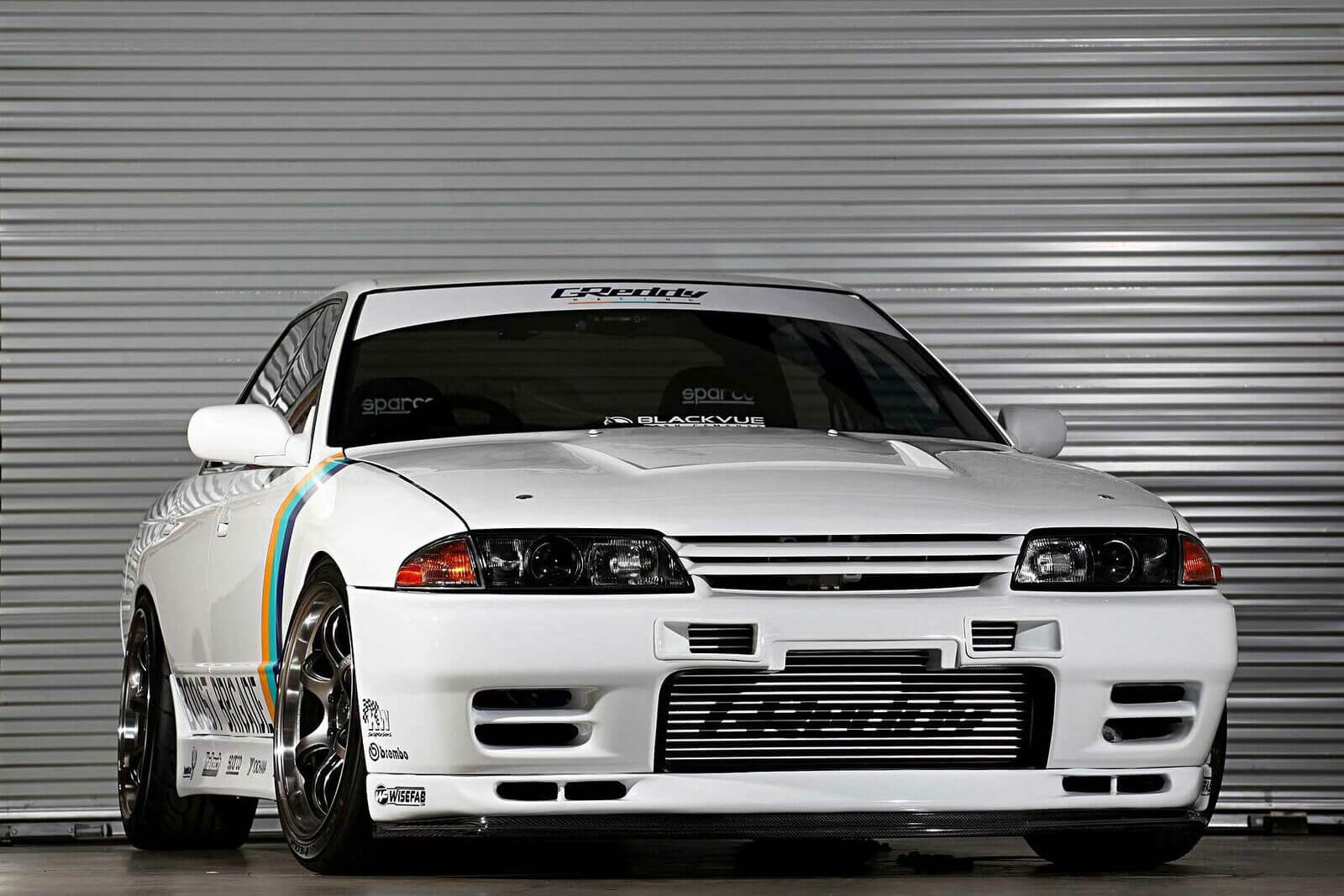 Exterior
R32 GTR OEM front bumper
R32 GTR N1 vents
Carbon fiber front splitter
Vertex side skirts
Vertex rear bumper
D-max rear roof wing
Vented hood
OEM white paint job and engine bay
3M Ceramic tint all around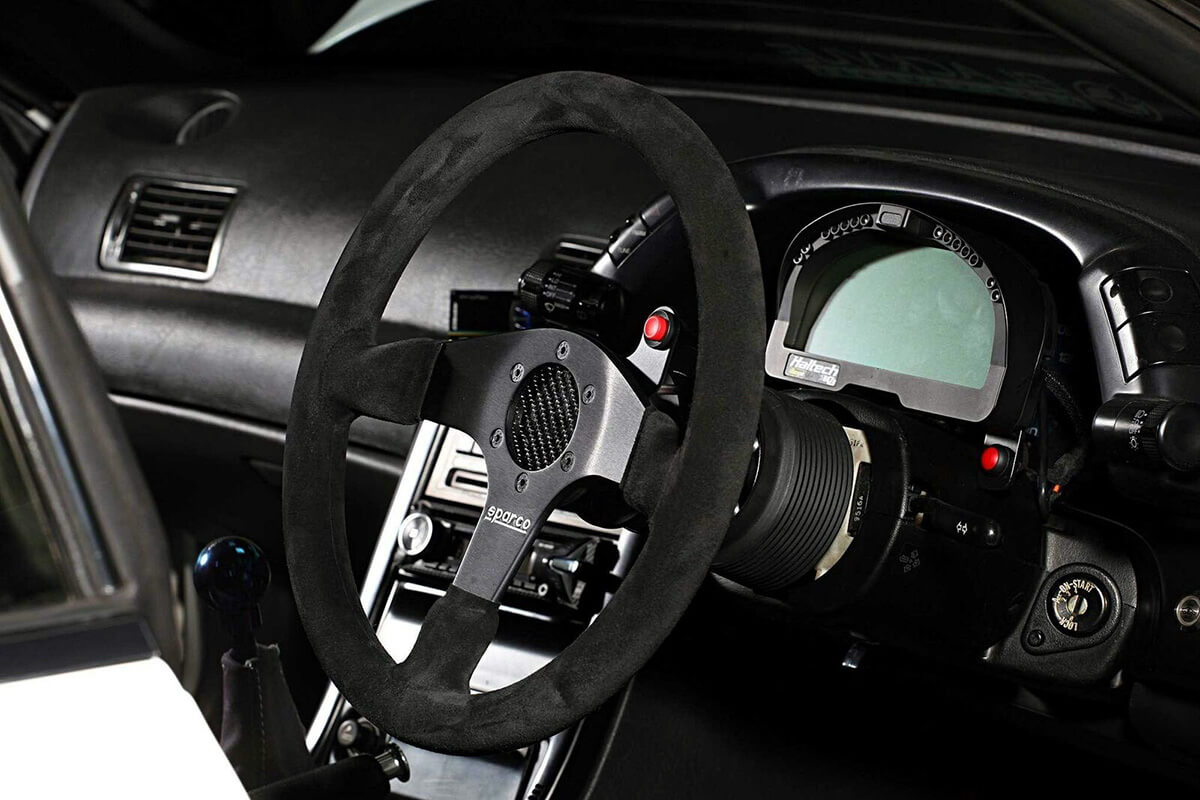 Interior
Haltech Elite 2500 ecu
Racepak IQ3 Display
Greddy Profec OLED Boost controller
Greddy shift knob
Sparco Grid Competition Buckets
Sparco 6 Point Harness
OEM R32 GTR gauge cluster
Sparco 383 suede steering wheel with quick release
BlackVue forward & aft Dash Camera kit
BlackVue power magic battery pack
Nismo floor mats
Sony MEX-XB100BT head-unit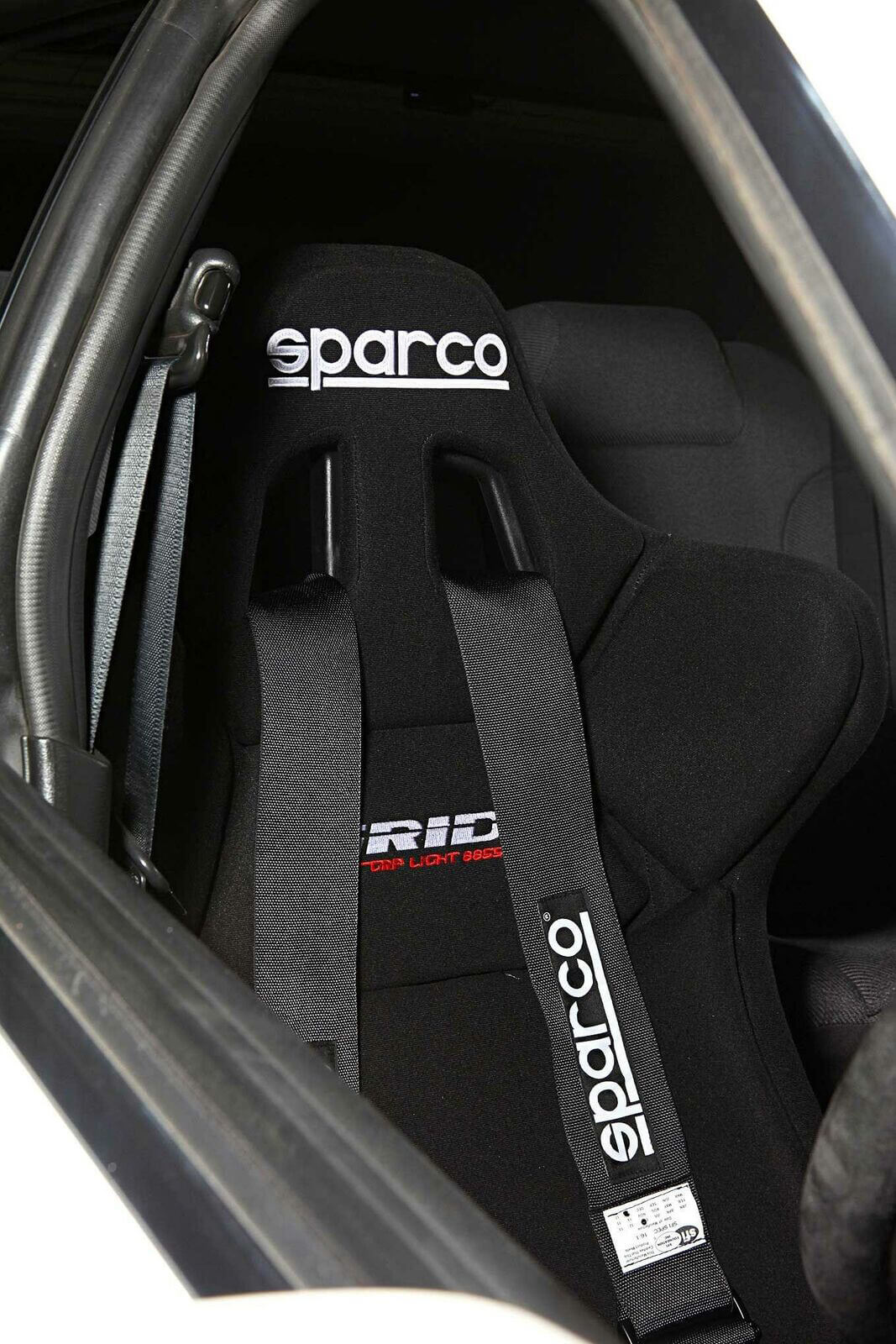 Mods Advice
Our team has put together a list of cool exterior mods that can help spice up the look of any import car. Whether you're looking to make minor tweaks or dramatically transform the appearance of your ride, here are some options to consider:
Lips & Splitters
Front Bumper Add-ons
Rear Bumper Add-on
Spoilers
Vents
*We advise double checking that all parts and accessories are compatible with your specific vehicle before placing an order. Consult with a qualified mechanic or the seller to confirm proper fitment.
Stay tuned for more car reviews on tunerDNA.com – Follow us on social media, and share this write-up if you enjoyed reading it!
Matt Grabli
With more than 10 years of experience in various niches of the aftermarket parts industry, Matt is specialized in vehicle modifications of any sort. He appreciates the motorsports heritage and keeps his hand on the pulse of modern trends. His life goals are documenting the diversity of the modern automotive culture and inspiring others to build the cars of their dreams!